Inclusive Prosperity
A generous grant will expand the work of the Kinder Institute.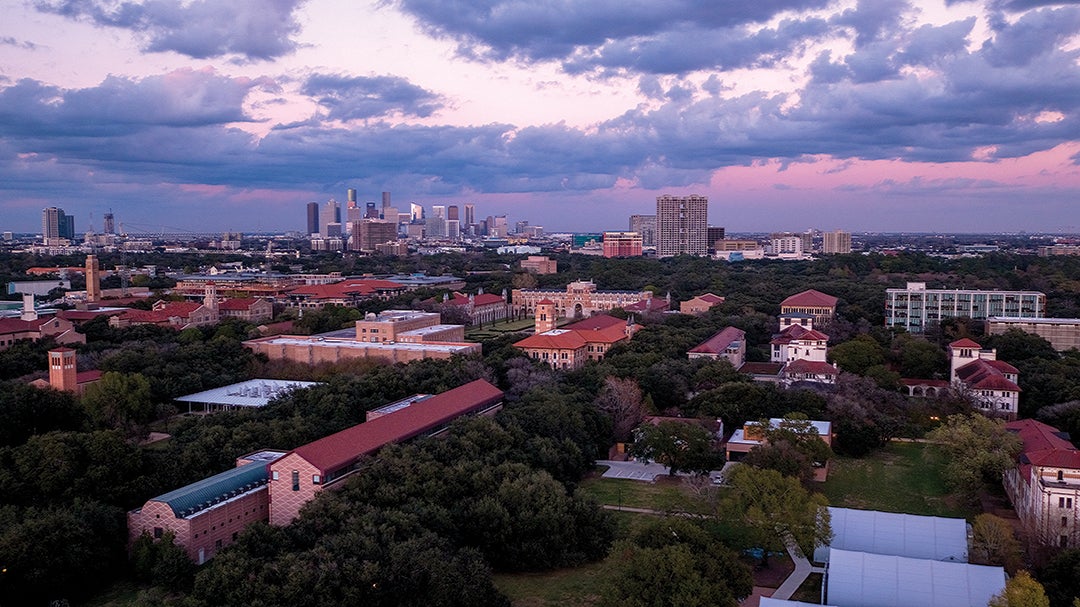 A $50 million grant from the Kinder Foundation will empower Rice's Kinder Institute for Urban Research as it focuses on a bold vision for "inclusive prosperity" — ensuring that everyone can contribute to Houston's success and share in its opportunities. The new grant is in addition to the approximately $30 million previously given by the Kinder Foundation to Rice on behalf of the Kinder Institute and to facilitate the building where it is housed.
Ruth López Turley, director of the Kinder Institute, called the endowment grant "a gift to all of Houston" as the institute works to improve lives through data, research, engagement and action.
"Inclusive prosperity doesn't just happen spontaneously," she said. "It requires an explicit effort informed by research."
The contribution not only ensures the institute's longevity, but also equips it to work with partners regardless of whether they can afford to pay for research, Turley said. It also allows the institute to respond to community research needs quickly during times of crisis.
Rich Kinder, chairman of the Kinder Foundation, said, "[We] can do more to inform and more directly address the challenges faced by [Houston] communities, particularly in the areas of housing, education, economic mobility and health." Under Turley's leadership, the Kinder Institute will focus its efforts on surveys in these areas with the initiatives organized under its existing research centers. New centers will be established to focus on other urban issues while collaborating with external partners.
"The Kinder Institute has done a remarkable job in supporting Houston and cities across the Sun Belt with its transformative work," President Reginald DesRoches said, "and thanks to the Kinder Foundation's continued support, they're only getting started."
— Amy McCaig