A Crystal-Clear Path
A late alumnus's beloved mineral collection finds a new home at Rice.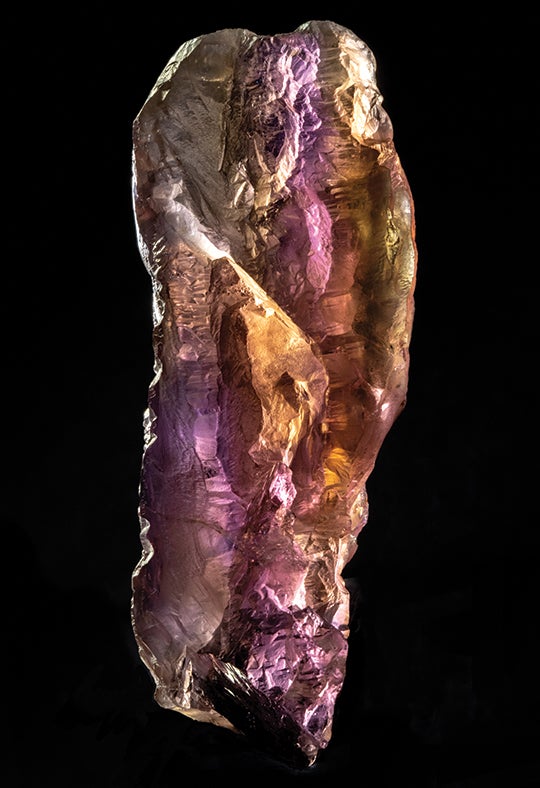 Imagine arriving in North America at 2 years old, then returning to your birthplace years later to discover you'd been drawn back not only to learn your heritage, but also to find sharp, bright crystal planes thrust from the earth by volcanic processes that flooded magma into an area the size of Oregon and Washington combined.
When Abhaya Ramachandra "Ajay" Badachhape '82 journeyed back to north-central India as an introspective young person, he walked into the nearby world-famous Deccan Traps. Dating back to around 66 million years ago, they provide clues to climate change that may have started the dinosaurs' demise. The hills also contain pockets of glittering zeolites, minerals that typically sprouted when volcanic magma encountered water. Finding these marvels, Badachhape began a lifetime of asking questions about the Earth and its geology.
Now some of those answers are returning to Rice.
Badachhape passed away in April 2021. In October, his wife and son, Sutapa Sur '83 and Andrew Badachhape '13, donated 250 minerals from his estate as a tribute to the Department of Earth, Environmental and Planetary Sciences that nurtured his passion for geology. These specimens include bright amethysts and tourmaline from South America and a wide variety of minerals Badachhape located in the hills around his birth area.
"This beautiful mineral collection will have tremendous impact on our department and is an outstanding addition to the mineral collection that we use for teaching and research," says Julia Morgan, chair of the Department of Earth, Environmental and Planetary Sciences. "It will become a defining focus for the Museum of the Earth, intended for public access and outreach involving digital and physical displays on geology and mineral resources."
After returning from his visits to India with a passion for minerals and rocks, Badachhape decided to study geology at Rice. In his career as a geophysicist, he specialized in locating reserves of oil and gas around the world, authored multiple publications in leading geoscience journals and shared his work at global conferences.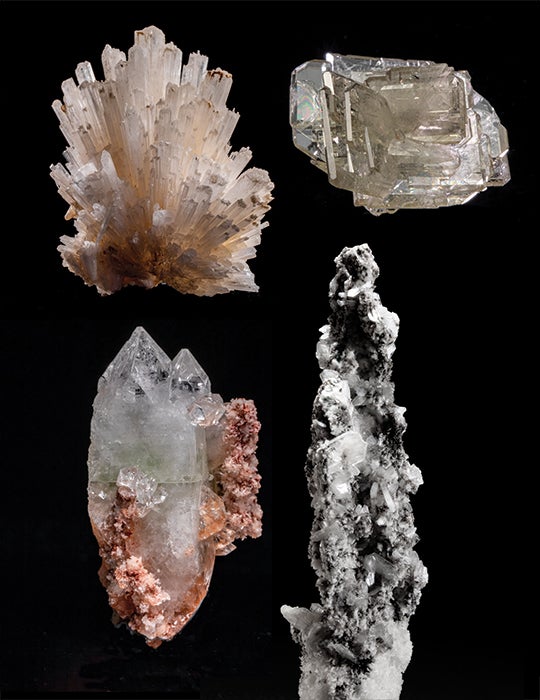 "He was very interested in energy equity — the idea that everyone, whether in a remote village in India or in a city in the United States, should have access to some basic energy," says Sur. In 1970s India, Badachhape had observed individuals who needed to burn wood, dung or smoky kerosene to provide light or fuel for their work or study. Part of that theme, Sur says, was increasing our possible reserves and choices for energy. "He felt that if we choose only one source of energy, we may not provide enough for everyone."
As Badachhape worked around the world — in the North Sea, Brazil, China, Alaska and on visits to his native India — he gathered zeolites and spoke with people about the Earth. "He loved to teach," Sur says, "and he led with a smile, becoming lifelong friends in many cases."
He'd love seeing the collection at Rice, says his son Andrew. "Sharing with the public as well as with scientists and scholars who might go into the world and do more work — that would thrill him."
— Catherine Arnold