From Slavery to Freedom... and Back Again
Historian Caleb McDaniel brings the remarkable life of formerly enslaved woman Henrietta Wood to light.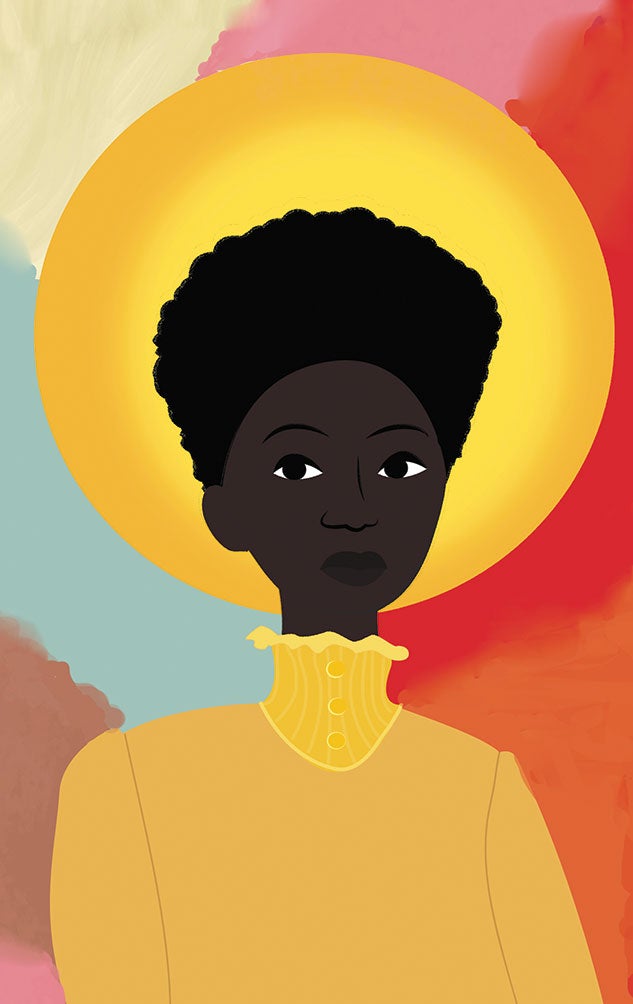 By Katharine Shilcutt
In "Sweet Taste of Liberty: A True Story of Slavery and Restitution in America" (Oxford University Press, 2019), Rice historian Caleb McDaniel brings to light the astonishing story of Henrietta Wood, a woman born into slavery in the early 19th century. In 1848, Wood was freed while living in Cincinnati. After five years of freedom, Zebulon Ward, a slave owner from Kentucky, kidnapped Wood and forced her back into bondage; she remained illegally enslaved, mostly in Texas, throughout the Civil War. In 1870, Wood made the audacious decision to sue her former captor for damages. Just as incredible, in 1878, a federal court ruled in Wood's favor and awarded $2,500 in reparations.
McDaniel, a historian of slavery, abolitionism and the 19th century, first discovered Wood's story when a fellow historian showed him an 1879 newspaper interview with Wood. "It's such an amazing story, and I was amazed that I had not heard of it before," McDaniel said. "There actually are a lot of stories of enslaved women from the 19th century that are yet to be told, if historians are willing to look for them."
Wood's successful lawsuit demonstrates that African Americans fought from the beginning for redress and reparations. McDaniel expands that conversation with the first book about Wood and the impact of her lawsuit. "This book wouldn't have happened without her determination to tell her story," McDaniel said. The award helped Wood's son, Arthur H. Simms, attend what would become Northwestern University's law school.
"When it comes to questions surrounding reparations today, there's a fair question to be asked whether any amount of money could matter or make a difference," McDaniel said. "Here's a story that shows the difference even a small amount of restitution can make in a particular person and family's life."
McDaniel continued, "It's a book about Wood, but it's also about Ward, the man she sued, because he was an early architect of convict-leasing systems in several Southern states. Braiding those narratives together hopefully helps readers think about how those systems bled together as well."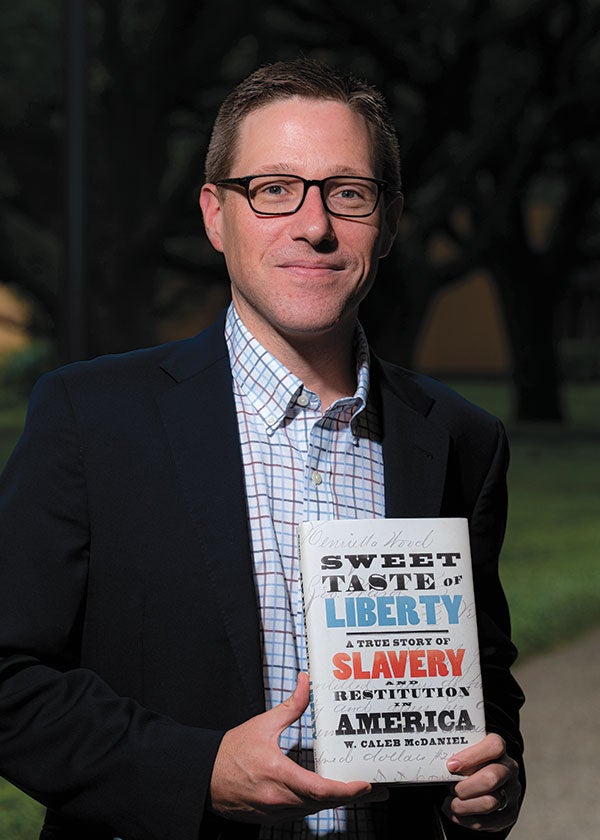 The personal narrative driving the story also makes "Sweet Taste of Liberty" eminently readable, an empathetic and touching account of one woman's long fight for justice. That was critical to the National Endowment for the Humanities Public Scholar Program grant that funded McDaniel's work. These annual grants help create books that are both intensely researched and intended to reach a general audience. This was also important to McDaniel, who has made much of his research openly accessible on a Wiki site.