What Happens at Rice... Doesn't Stay at Rice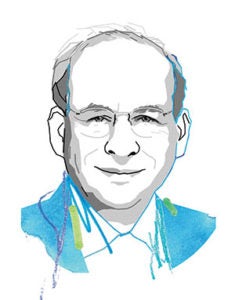 Just after Thanksgiving, we hosted a gala celebration of the 25th anniversary of Rice's Baker Institute for Public Policy. The celebratory evening was capped off by a conversation between former President Barack Obama and former Secretary of State James A. Baker III, moderated by historian Jon Meacham, that received national media attention. There was much to celebrate. In a short 25 years, the Baker Institute has become one of the most renowned think tanks in the United States. Indeed, last year, the Baker Institute was ranked the No. 3 university-affiliated think tank in the world, and its Center for Energy Studies was ranked as the best energy- and resource-based think tank. The institute has also been influential in other policy areas, including health care, fiscal policy and taxation, science policy and space exploration, to name just a few.
Emblazoned on its beautiful building, and taken from the original vision of Baker, are the words "A bridge between the world of ideas and the world of action." Over the course of its first quarter century, the Baker Institute has become a leading nonpartisan policy institute in large part because of the vision of Baker and the remarkable leadership of its director, Edward Djerejian. But the Baker Institute is far from the only endeavor at Rice that seeks to have impact — through new ideas, research and discoveries — on our world. Indeed, such endeavors by our faculty and students are present in every corner of the university.
Naomi Halas' research group, for example, focuses on nanoengineered photonics and plasmonics. Halas pursues fundamental inquiries into the nature of matter and applications of cutting-edge knowledge on the interaction of light with molecular structures. She holds 15 patents that will have impact in a range of fields, including medicine and energy. Some are the foundation of a company she started, Nanospectra Biosciences, which has developed a new treatment for prostate cancer using gold-plated nanoshells to precisely heat and destroy cancer cells. The treatment was recently covered by a television station in Houston whose beloved chief meteorologist, Frank Billingsley, showed remarkable progress after undergoing that treatment for his prostate cancer. (Go to
magazine.rice.edu to see that report.)
This company is just one example of many businesses launched out of scientific discoveries at Rice. This requires that we support faculty through the process of identifying and protecting intellectual property, which we do through the Office of Technology Transfer. More broadly, students are being supported in making new innovations and starting new businesses through the Liu Idea Lab for Innovation and Entrepreneurship and a recently launched student venture fund.
This past fall, the School of Social Sciences announced the creation of the Texas Policy Lab, which will make policy analysis techniques available to enable Texas government agencies to make more data-driven policy decisions. In the humanities, April DeConick used a grant from the Faculty Initiatives Fund to develop the musical scores and performances that might have been heard in conjunction with the gnostic gospels on which she is a pre-eminent scholar.
The Kinder Institute for Urban Research, created just eight years ago, describes itself as "a multidisciplinary think and do tank." It has already had a significant impact on policy issues within the city of Houston, and aims much more broadly to bring research-driven analysis and solutions to the problems of the urban environment. And the Data to Knowledge Lab (D2K) was launched last year, which provides experiential learning opportunities in data analysis to our students while they help other research efforts on campus and nonprofits make use of their data.
This just begins to scratch the surface. I have written before of the extraordinary work of Rice 360° in bringing new technologies for saving newborns in Africa; of OpenStax, which is providing free and low-cost textbooks to high schools and colleges; and of the Houston Education Research Consortium, which is building on engagement with HISD and other school districts to use data to drive and evaluate educational reform.
Our students, faculty and staff are driven to make a difference in the world. That often requires different structures (including institutes and centers) and different resources than more traditional university endeavors. Many of these efforts also require that we bring together disciplines from across the university in new ways. If we don't support this passion to make a difference, we won't be able to recruit the best faculty and students. Action and impact have long been part of what universities do, but that has increased both in magnitude and in the speed at which insights and discoveries arising at universities have real impact.
The Baker Institute represents one of the first major efforts at Rice to explicitly seek this external impact, and marking its 25 years of achievement was an occasion to celebrate its remarkable successes. Many other endeavors will be celebrating their anniversaries in the years ahead. One thing you can be sure of: What happens at Rice, doesn't stay at Rice.
— David W. Leebron