Now Reading: Alumni Books - Winter 2019
Alumni Books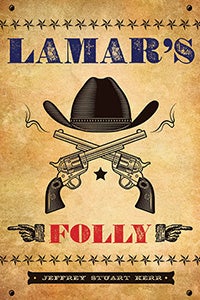 Lamar's Folly
By Jeffrey Stuart Kerr '79
(Texas Tech University Press, 2017)
The year is 1835, and the Texas Revolution is in full swing. Edward Fontaine, secretary to Mirabeau Lamar, and his slave, Jacob, get swept up in the Battle of the Alamo and deeply involved in Lamar's subsequent struggles against Sam Houston for control over the new Republic of Texas. Jeffrey Kerr '79 uses the contrasting perspectives of Fontaine and Jacob to create an engaging retelling of some of the most important events in Texas history, focusing especially on the strengths and flaws that made Lamar and Houston such iconic figures.
---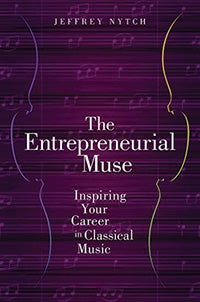 The Entrepreneurial Muse: Inspiring Your Career in Classical Music
By Jeffrey Nytch '94
(Oxford University Press, 2018)
In addition to the technical aspect of playing an instrument for a living, being a professional musician involves a degree of entrepreneurship and business acumen many often underestimate. In "The Entrepreneurial Muse," Jeffrey Nytch '94 offers strategies and tools designed to aid readers in forming a career path in music, realizing their professional goals and acquiring entrepreneurial skills useful in any workplace. Nytch's approach is based on his own experiences navigating the ever-changing landscape of professional musicianship and reveals how entrepreneurship and musical creativity can both coexist and foster each other's development.
---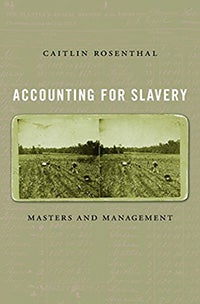 Accounting for Slavery: Masters and Management
By Caitlin Rosenthal '05
(Harvard University Press, 2018)
Caitlin Rosenthal '05 draws from her background in political science and history to present a new perspective on the complicated relationship between New World slavery and capitalism. By analyzing the quantitative management practices, accounting documents, and business innovations of West Indian and Southern plantations, Rosenthal presents thought-provoking comparisons that reveal the similarities between the cutthroat practices of slaveholders and the ethical dilemmas facing modern businesses.
---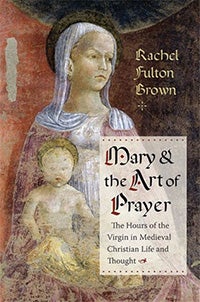 Mary and the Art of Prayer: The Hours of the Virgin in Medieval Christian Life and Thought
By Rachel Fulton Brown '86
(Columbia University Press, 2018)
Through a combination of comprehensive historical scholarship, new interpretations of medieval sources and philosophical perspectives on prayer, Rachel Fulton Brown '86 creates a spiritual and thoughtful work on Marian worship. Each section focuses on a different prayer, reading or ritual centered on the Virgin Mary, giving the reader insights into the devotional lives of medieval Christians and reflecting key aspects of the timelessness of faith.
— Mariana Najera '21