Faculty Books: Winter 2019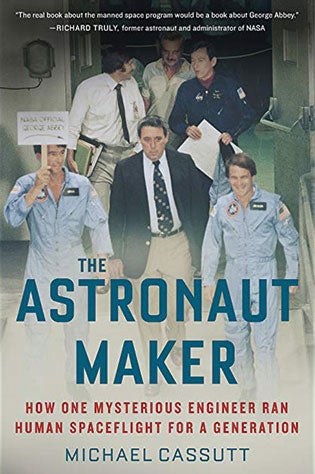 The Astronaut Maker:
How One Mysterious Engineer Ran Human Spaceflight for a Generation By Michael Cassutt (Chicago Review Press, 2018)
George Abbey's rise through the ranks at NASA, from lowly engineer to director of the Johnson Space Center, was meteoric — although not without controversy. When some of his colleagues referred to him as the godfather of spaceflight, they meant it in the Corleone sense, according to Michael Cassutt's "The Astronaut Maker: How One Mysterious Engineer Ran Human Spaceflight for a Generation."
But Abbey, the titular "mysterious engineer," now the senior fellow in space policy at Rice's Baker Institute for Public Policy, is also widely revered as a brilliant manager who "saved the space program four times," Cassutt writes.
The book — published in August 2018 and based on hours of interviews with Abbey, along with his friends, family and former colleagues — spans Abbey's nearly 40-year NASA career, with all its peaks and valleys. He played an instrumental role in NASA's recovery from the 1967 Apollo 1 disaster, when a fire during a test launch killed all three crew members. He also helped orchestrate the safe return of the Apollo 13 crew after an explosion crippled their spacecraft in 1970.
After becoming the director of flight operations at the Johnson Space Center in 1976, Abbey worked to diversify NASA's ranks, recruiting some of the space program's first minority and female astronauts, including Sally Ride. His ability to recognize and reward talent, along with the ingenuity to solve problems on the fly and under immense stress, kept him on course despite office politics that persisted even at zero gravity. So while some of Abbey's subordinates complained that they were treated like children, many were grateful for his patronage — they saw him less as the godfather than as a benevolent father figure who helped them launch a career path that reached to the stars. — Jennifer Latson
---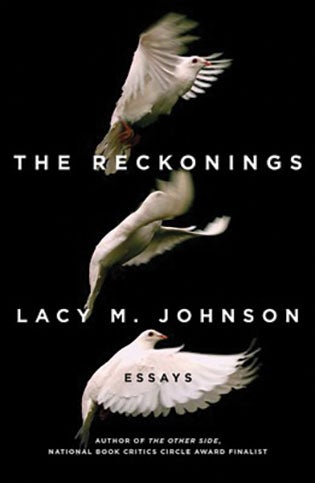 The Reckonings: Essays
By Lacy Johnson (Scribner, 2018)
Lacy Johnson's third book — a collection of 12 essays — is a follow-up to her critically acclaimed 2014 memoir "The Other Side." Each essay aims to answer one of the most common questions Johnson has heard since publishing the harrowing memoir that chronicled her kidnapping, imprisonment and rape at the hands of her boyfriend — a man who has since fled to a country with no extradition to the United States. The oft-repeated question is, What justice would she have served to the man who brought so much violence into her life?
Johnson's answers are often Socratic: What is the purpose of justice? Does visiting more violence upon an offender erase a victim's pain? And if not, why do we pursue such punitive measures instead of finding ways to remediate, restore or relieve those who have been wronged? In other words, why not seek the recuperative power of reckonings rather than the cyclic, destructive vengeance of retribution?
But how do we reckon with this ourselves? By speaking the truth, by being open to hearing the truth in others' stories and by helping to restore joy into the world in those places where it has been extinguished, Johnson said. "Because the ways that injustice robs joy from us are myriad and diverse, service to other people's joy should take myriad and diverse forms as well," she added.
In one essay, she writes about a burning landfill in St. Louis. "This one is particularly nasty because it contains nearly 50,000 tons of nuclear waste left over from the Manhattan Project that was dumped there illegally in 1973." Those who live near the Missouri landfill today have a host of illnesses that may have been caused by chronic exposure to the radiation. It also may have altered their DNA "in ways they pass on to their children, and their children's children," Johnson said. "This is a multigenerational injustice, resulting from the reckless pursuit of a weapon so powerful that it could annihilate hundreds of thousands of people in the blink of an eye — which is itself an injustice that requires our attention.
"Having spoken with the communities in St. Louis that are affected by this waste, what they want is for the government to publicly acknowledge its role in harming them, to take responsibility for that and to offer a formal apology," she said. "In other words, telling the truth is the first step."
Of course, it's only after the truth is told and acknowledged that any action toward restoration can begin. Sometimes that truth comes crashing down upon us; other times, it's cracked open slowly as people become more receptive over a period of time. Her new book encourages an openness to it all. — Katharine Shilcutt