The Year in Research
Explaining the big numbers behind Rice's banner year in sponsored research
Summer 2023
Illustrations by Delphine Lee
Considering its enrollment of only 7,500 undergraduate and graduate students, Rice produced an impressive $192 million in sponsored projects across all disciplines in 2022.
By the Numbers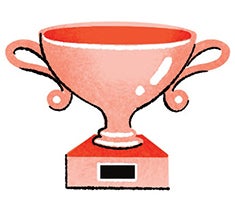 958 awards received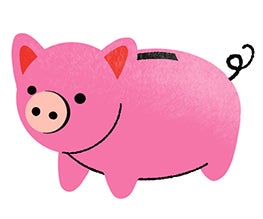 $192 million in funding

What is sponsored research?
This label means that the research activity is funded — or sponsored — by an external organization, such as a federal, state or private organization or agency. These funds support faculty scholarship, help maintain research facilities and equipment, and support the research activities and training of students and postdocs.
Sources of Research Funding
51% Federal
The U.S. government is at the top of the list for research and development funding at Rice. Keep reading for a breakdown of federal funding sources and examples.
27% Nonprofit
Nonprofit organizations — such as the MacArthur Foundation, the Bill & Melinda Gates Foundation and the Welch Foundation, to name just a few — contribute substantially to new and ongoing projects.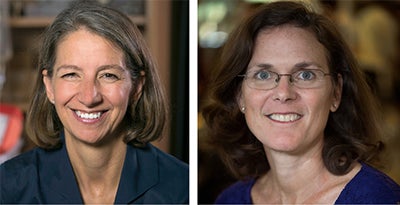 NEST360 is an international partnership of engineers, doctors and global health experts that aims to "end preventable newborn deaths in African hospitals." It is founded and co-directed by Rice bioengineers Rebecca Richards-Kortum and Maria Oden. Their mission centers around the creation and implementation of affordable technologies for newborn care in low-resource settings.



In 2022, Rice bioscientists James Chappell and Jonathan "Joff" Silberg won a three-year, $1.5 million grant from the Kleberg Foundation to create RNA programs that will act as "genetically encoded antibiotics" selected for pathogen-specific biomarkers. "RNA is a very versatile molecule in terms of functionality," Chappell says.
8% University Subawards
Another way that Rice receives research funding is by collaborating with other institutions of higher education with complementary research strengths.
8% Industry
For-profit companies in energy, health, biotech and information technology are significant partners in the higher education landscape.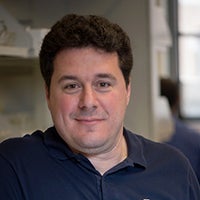 Chemical and biomolecular engineer Matteo Pasquali directs the Carbon Hub, a research partnership that aims to "advance technology that provides clean hydrogen energy and valuable widespread carbon materials by fundamentally changing the way the world uses fossil hydrocarbons."

6% State/Local/Other
State and local organizations are funding powerhouses for Rice. One important example is the Cancer Prevention and Research Institute of Texas, which has supported faculty recruitment, clinical studies, prevention services, research laboratories and more at Rice since 2010.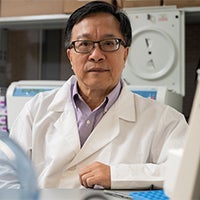 In 2022, bioengineer Gang Bao won a 3-year, $1 million grant from the Cancer Prevention and Research Institute to develop a strategy that adds magnetic nanoparticles and free radical generation to existing immune checkpoint blockade therapy to kill cancer cells.


Internal Funding for Research
Not surprisingly, a key source for research funding is Rice itself via the Office of the Provost, led by Amy Dittmar. University awards support all academic areas as well as collaborative initiatives and creative ventures. One example is the Educational and Research Initiatives for Collaborative Health, which "strengthens research and educational collaborations between Rice and other members of the Texas Medical Center." As part of this initiative, the Provost's TMC Collaborator Fund awards seed grants of up to $50,000 for research projects that bring together faculty of any discipline from Rice with faculty from Texas Medical Center health-related institutions.
Academy Memberships
In 2022, a total of 20 Rice faculty held 34 memberships across the national academies, including the National Academy of Engineering, the National Academy of Medicine, the National Academy of Sciences, the American Academy of Arts and Sciences, and the United Kingdom's Royal Society. Recent inductees include the following: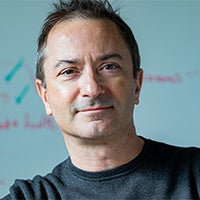 In 2022, Richard Baraniuk, the C. Sidney Burrus Professor at Rice and a professor of electrical and computer engineering and computer science, was elected a member of the National Academy of Engineering. The election recognized his "development and broad dissemination of open educational resources and ... foundational contributions to compressive sensing."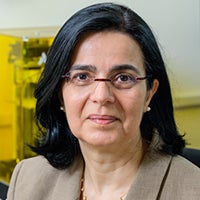 More recently, bioengineer Lydia Kavraki and President Reginald DesRoches — a highly regarded civil and environmental engineer — were both elected to the American Academy of Arts and Sciences. Kavraki works in artificial intelligence with an emphasis on applications in robotics and biomedicine. DesRoches has focused on resilient infrastructure design from an interdisciplinary standpoint.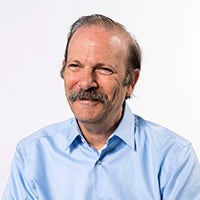 Moshe Vardi, one of the world's leading computer scientists, was elected a Foreign Member of the United Kingdom's Royal Society, founded in 1660 and the oldest continuously existing scientific academy in the world. Vardi was recognized for his "seminal contributions to the development of logic as a unifying foundational framework and a tool for modeling computational systems."


Top Five Federal Funders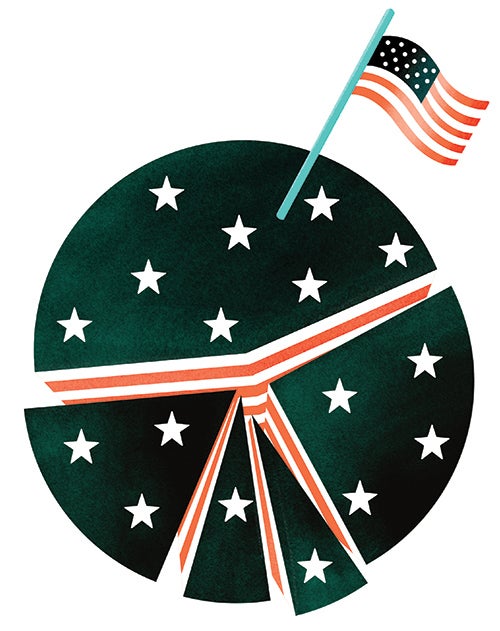 Our top federal funding sources include the National Science Foundation, the National Institutes of Health, the Department of Defense, the Department of Energy and NASA.

44% National Science Foundation
This foundation supports science and engineering research and education. At Rice, the National Science Foundation accounts for the majority of our federal funding profile.

A team led by chemical and biomolecular engineer Rafael Verduzco '01 won a four-year, $2 million grant to develop bioelectric sensors that can analyze wastewater and provide immediate notice about the presence of viruses like the one that causes COVID-19. Co-principal investigators are Rice bioscientists Jonathan "Joff" Silberg and Caroline Ajo-Franklin.

22% National Institutes of Health
Part of the Department of Health and Human Services, this agency is the primary source of funding for biomedical research at Rice and, indeed, around the world.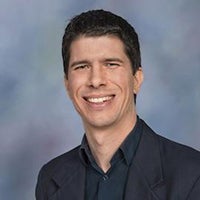 Psychologist Bryan Denny won funding for a five-year study to design and test smartphone-delivered interventions to help caregivers regulate their emotions, manage their stress levels and maintain their overall health while supporting family members with dementia.

19% Department of Defense
The Department of Defense funds basic research, such as the creation of novel materials, which can be turned into practical applications across multiple disciplines.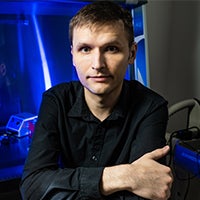 Bioengineer Jerzy Szablowski received a Young Faculty Award from the Defense Advanced Research Projects Agency to identify drugs that could quickly boost the human body's resilience when faced with extreme cold.

4% Department of Energy
This federal department funds research to address scientific problems in clean energy, AI and machine learning, climate change, and more.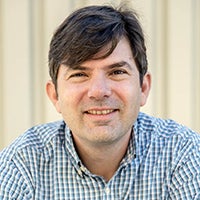 Geophysicist Jonathan Ajo-Franklin was tapped for two projects totaling over $6 million, both involving the development and deployment of fiber optic sensors underground. One project will provide data to guide the development of geothermal wells; the other will detect and evaluate small faults that could allow the leakage of CO2 from storage sites.

4% NASA
Rice and NASA have a storied partnership going back to the earliest days of human spaceflight programs. In 2022, NASA and Rice signed an agreement to expand joint research opportunities, STEM engagement and educational activities.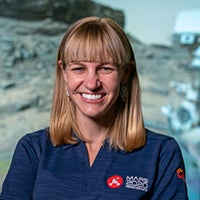 Planetary scientist Kirsten Siebach, a mission specialist on NASA's Curiosity rover team, co-authored research about the surprising detection of a mineral called tridymite at the bottom of a former lake on Mars. These findings suggest that 3 or 4 billion years ago, a volcano erupted explosively under the lake — a more evolved form of volcanism than Mars was previously thought to possess.

Why is the NSF Early Career Award significant?
The National Science Foundation's Faculty Early Career Development Program offers the foundation's most prestigious awards in support of junior faculty who exemplify the role of teacher-scholars through outstanding research, excellent education and the integration of the two. The awards include grants to support their work. Here are three Rice recipients: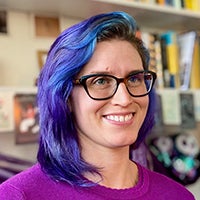 Mathematician Jo Nelson won a five-year grant for $435,000 to support her research into mathematical structures which describe the movements of physical systems such as springs, planets and waves. "My field has applications, for example, to low-energy space travel — finding trajectories for satellites that may not be time-efficient but are energy-efficient," Nelson says.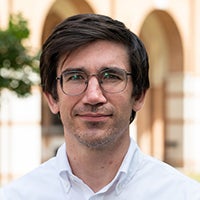 Mechanical engineer Daniel Preston received a grant to study textile-based wearable robots. Some 85 million adults in the U.S. who live with physical and functional limitations could benefit from his work.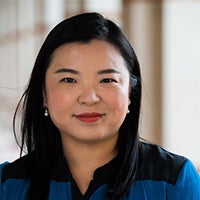 Biomolecular engineer Xue "Sherry" Gao received a grant to create versatile toolkits for controlling gene expression. The ability to turn specific genes on or off at precise times and places in the body would open new doors for studying gene functions and treating disease. Gao is aiming for tools that grant that level of control and build in safety features to prevent inappropriate gene expression.

Prestigious Grants and Awards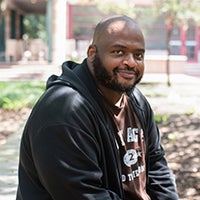 Kiese Laymon, acclaimed writer and creative writing professor, was awarded a MacArthur Fellowship, the honor popularly known as the "genius grant." He is the author of the novel "Long Division," the essay collection "How To Slowly Kill Yourself and Others in America," and the bestselling "Heavy: An American Memoir."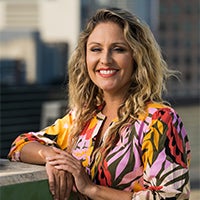 Civil and environmental engineer Jamie Padgett is one of five U.S. researchers to be named a fellow in a National Science Foundation program called Boosting Research Ideas for Transformative and Equitable Advances in Engineering. Padgett will receive a five-year, $1 million grant to "rethink the way we approach disaster resilience modeling, particularly as it pertains to the performance of critical infrastructure in communities," she says.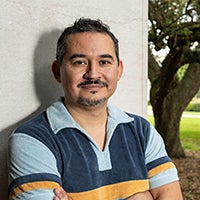 Tomás Q. Morin, poet and assistant professor of creative writing at Rice, won a Guggenheim Fellowship, an honor bestowed annually by the John Simon Guggenheim Memorial Foundation upon a slate of the world's top scholars, artists, writers and scientists. He is the author of several poetry collections, including "Machete," and the memoir "Let Me Count the Ways."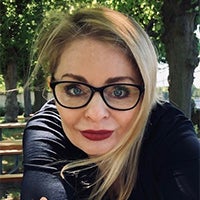 Anthropologist Cymene Howe has been named a Berlin Prize Fellow by the American Academy in Berlin. During the semester-long residence in Berlin, she will work with policy experts, scientists and climate modelers on "hydrological globalization," which is the process by which melting glaciers and ice sheets in the Arctic raise sea levels for coastal cities worldwide.

Eight Startups
In 2022, eight new startups were incorporated to pursue commercialization of innovations created by Rice researchers. One of these companies is Motif Neurotech, which specializes in developing wireless technology intended for treatment-resistant depression and other diseases via minimally invasive electronic therapies. Rice faculty Jacob Robinson is the co-founder and CEO of Motif Neurotech, and Rice is providing incubator space at the Ion for this startup.

Highly Cited Rice Researchers
In 2022, Rice had 14 faculty members or associated researchers listed on Clarivate's "Highly Cited Researchers" list. This prestigious list identifies scientists and social scientists who have demonstrated significant influence through the publication of multiple highly cited papers during the past decade.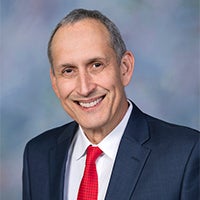 As just one example, civil and environmental engineer Pedro Alvarez, who directs the Nanosystems Engineering Research Center for Nanotechnology-Enabled Water Treatment, was cited more than 32,000 times for his published research.



Sources: Rice University's Office of Sponsored Projects and Research Compliance fiscal year '22 report, Cayuse database (2022), the Office of the Provost (2022), and Clarivate's "Highly Cited Researchers" list (2022).