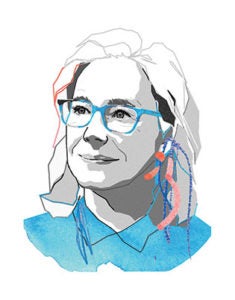 Welcome to our first-ever research issue. For the past several years, our team has published feature packages or entire themed issues each summer. These special issues experiment with subject, design and format to create variations on a topic animated by the accomplished voices of the Rice community. For Summer 2022, we continue the tradition with an issue that takes a small bite out of a big topic — research at Rice.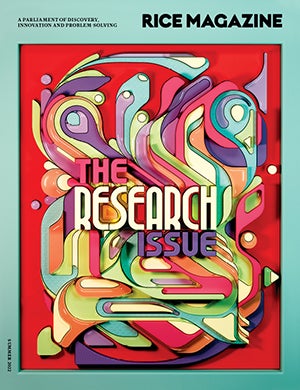 Our summer issue takes its inspiration from Rice Research Review, an online-only publication produced by the Office of the Provost and edited by our colleague Kimberly Vetter, communications specialist for the provost. The idea to expand the online review into print — adding features, student stories and alumni profiles — took hold in conversations with Kimberly and Rice Magazine art director Alese Pickering. In these conversations, the question that animated our plans was, "What does research at Rice look like now?" Collectively, these pages present a snapshot of the dynamic, complex and ambitious scholarship in architecture, astronomy, chemistry, engineering, geoscience, history, literature, materials science, public policy, physics, sociology — and importantly, collaborations among all the above (and more) academic disciplines.
It seems fitting that a first for Rice Magazine coincides with the beginning of Reginald DesRoches' presidency. In his note for the magazine, President DesRoches shares a vision for a research future that brings "a new level of distinction nationally and internationally" to Rice's considerable reputation and accomplishments. We welcome this new era of leadership and hope you enjoy this issue. As always, send your feedback and responses to ricemagazine@rice.edu.