Faculty Books
Recent books by Daniel Cohan, civil and environmental engineer, and Jacqueline Couti, the Laurence H. Favrot Professor in the Department of Modern and Classical Literatures and Cultures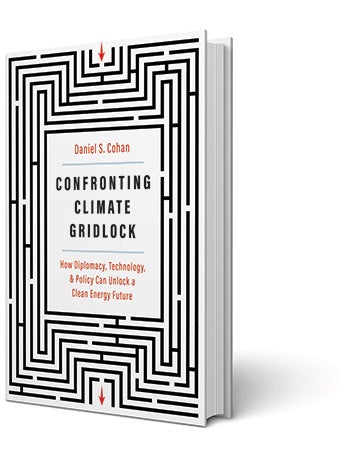 There's no question that climate change poses an existential threat to humanity. As an atmospheric scientist, Rice associate professor of civil and environmental engineering Daniel Cohan understands the causes and consequences of global warming better than most. What was once a local problem has evolved into a planetary catastrophe: Gone are the days when a mine might pollute one town's water supply, or factory emmisions might cause acid rain in a neighboring state. Long-lived, stable greenhouse gases such as carbon dioxide can do damage for centuries, far from their point of origin. That means pollution anywhere is a threat to climate health everywhere.
"Confronting Climate Gridlock" is not about the problem of climate change, however. It's about the solution. Cohan explores avenues for international diplomacy and domestic policies that could help break through what he describes as climate gridlock, as well as the emerging technologies that could pave the way for a safer future for the planet and the people who live here.
Ideas include the formation of "climate clubs" — partnerships among countries that would be akin to trade alliances such as the WTO — that could set emissions expectations and coordinate clean energy research. Here in the U.S., government incentives and mandates could induce companies to adopt clean energy technologies.
The 2015 Paris Agreement set global targets for temperature change and net-zero greenhouse gas emissions. Since then, clean energy technologies have improved by leaps and bounds — yet they've barely made a dent in the dominance of fossil fuels. "Fossil fuels continue to power most of the economy in the United States and globally, much as they have for the past century," Cohan writes.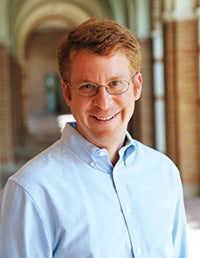 Gridlock, Cohan argues, is holding us back from achieving the goals of the Paris Agreement, primarily as a result of policy failures within countries and a lack of collaboration between them. "American policies have failed to adequately mitigate emissions here or demonstrate leadership abroad," he writes. "All of this has left emissions near record highs globally and declining only slowly domestically, even as drastic cuts are needed to stabilize the climate."
New technologies will only get us so far — which is to say, not nearly far enough — if we don't change our policies to take full advantage of them. "Here in my hometown of Houston, the first 1°C of warming more than tripled our likelihood of experiencing deluges on the scale of 2017's Hurricane Harvey, which smashed rainfall records while inundating thousands of homes," Cohan writes. At our current pace, the planet is on track to reach 2°C above preindustrial temperatures by the middle of this century. Crossing that threshold could trigger irreversible changes in ecosystems worldwide, killing off forests, thawing permafrost and slowing ocean circulation, which would in turn trigger worsening climate change. But changing behaviors in America could make a world of difference. — Jennifer Latson
---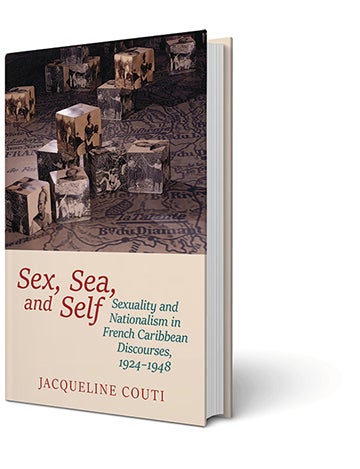 Jacqueline Couti's new book, "Sex, Sea, and Self," continues her research examining the construction of self and identity through what she terms "dangerous Creole liaisons" — the problematic interconnections between sexuality and nationalism within the French Caribbean and Black Atlantic.
Couti, the Laurence H. Favrot Professor in the Department of Modern and Classical Literatures and Cultures, has spent her career studying the trans-Atlantic and transnational connections between cultural productions from continental France and its former colonies such as Martinique and Guadeloupe.
"We have long sexualized the sea and the people who live next to the sea," she said. Just listen, she said, to any Serge Gainsbourg song for notably French examples. "Tu es la vague, moi l'île nue" ("You are the wave, me the naked island") sings Gainsbourg in his most famous composition, "Je t'aime moi non plus."
There's a word for this in France, born out of a French Creole word: doudouisme, the tendency to exoticize and fetishize the people and places of overseas French territories, especially those of the West Indies, all of it wrapped up in a male colonial gaze. "Doudou" has also become a term, Couti said, for the sexualized Black enchantress or seductress, who often has lighter skin.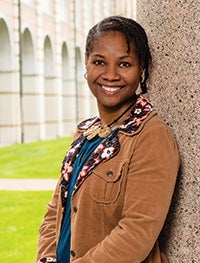 "Sex, Sea, and Self" examines neglected French texts by Black writers from the first half of the 20th century in order to reassess the place of French Antilles and French Caribbean literature within current postcolonial thought and visions of the Black Atlantic.  The book's bifurcated approach — the first section devoted to women writers, the second to men — was important to understanding the different ways men and women viewed their own sexuality and each other's, recalibrating overly simplistic understandings of the victimization and alienation of French Caribbean people.
"Men and women do not share the same experiences," Couti said. "So why do we give men the authority to define us?"
Couti laid the foundation for this work with her first book, "Dangerous Creole Liaisons: Sexuality and Nationalism in French Caribbean Discourses from 1806 to 1897." With her new book, she examines sexuality as an instrument of political and cultural consciousness in the chaotic period between 1924 and 1948.
Studying this sexual imagery demonstrates the significance of agency and the legacy of the past in cultural resistance and political awareness while bringing an exciting new perspective and cutting-edge theoretical studies of Caribbean literature to a broad scholarly audience. — Katharine Shilcutt