You Say Vosotros, I Say Ustedes...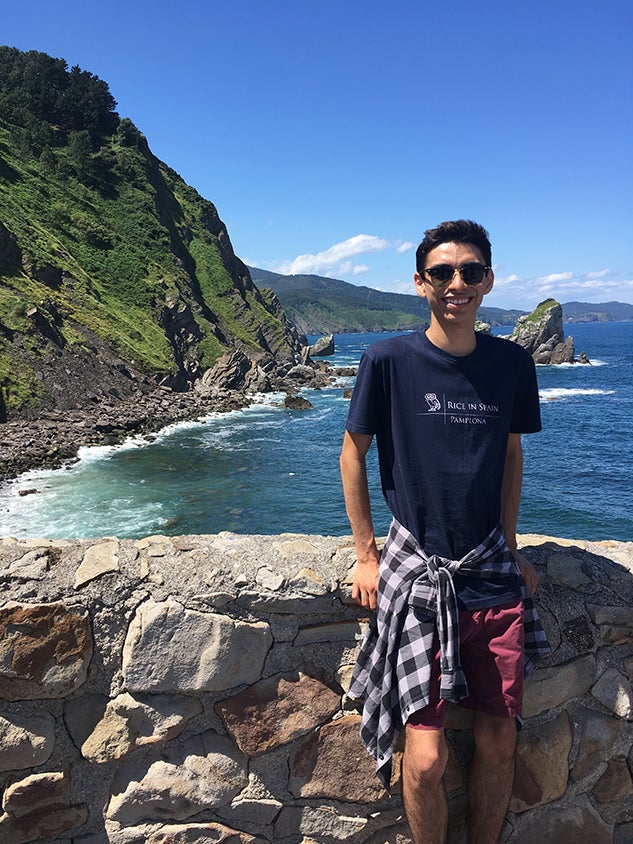 As a Latino-American, I always dreamed of studying abroad in Spain. It seemed like a suitable second home for me, where the culture shock of my first trip to Europe would be balanced by the language familiar from my father's family. However, six weeks in Pamplona with the Center for Languages and Intercultural Communication's Rice in Spain program presented me with another angle. Cultures may be comparable, but the Spanish language is incredibly variable!
The food, the tapas-like "pintxos" discounted every Thursday night; the music, the synthesized reggaetón playing on the speakers; and the lifestyle, the hourslong "sobremesa" table talk following meals — all of this contrasted with our Americanisms. Nonetheless, I noticed a shared attitude: We all like to partake, we all like to bop, and we all like to relax.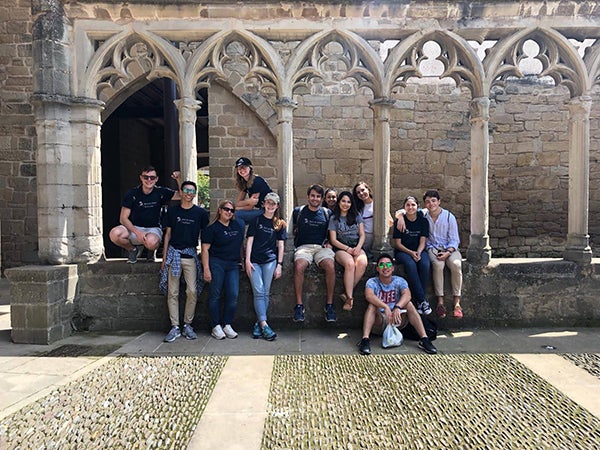 I appreciated Spain's egg- and cheese-rich diet — a godsend for me, a vegetarian. In the country's adopted Puerto Rican musical genre, I heard the electropop I listen to at home. Through conversations about politics, religion and the latest binge-worthy Netflix Originals, I contributed to in my increasingly gabby European Spanish.
I humored myself as I adopted elements of the Iberian dialect. In my first hours in Pamplona, on the car ride home from the Renfe train station, I heard myself try to imitate my host father's "vale"— the flexible, Spanish "O.K."— out of necessity, but with ease. In the following weeks, I also began experimenting with the "vosotros" conjugation, prevalent in Spain and a departure from my traditional Latin American "ustedes"— the formal, plural second person.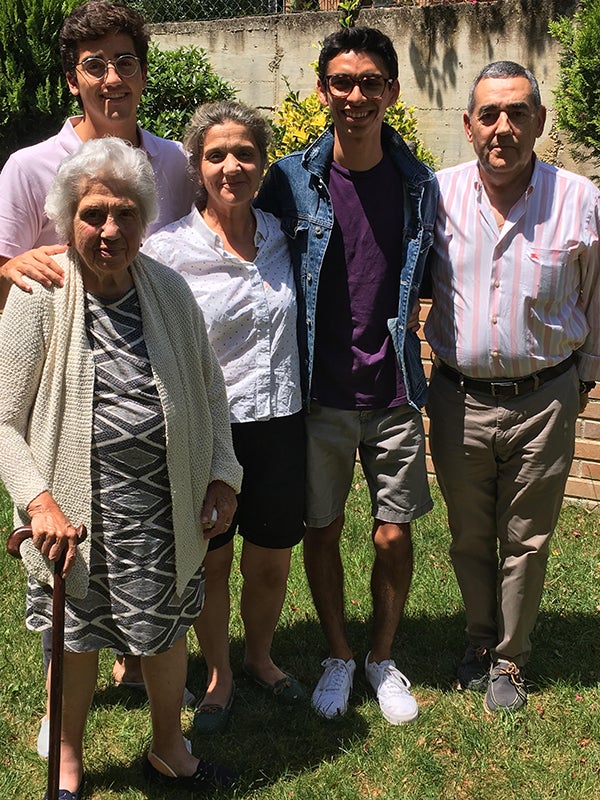 My host family also worked to teach me as a Spaniard, interjecting lessons on colloquialisms in conversations and correcting faulty grammar in my WhatsApp messages. And my language partner, Sheila, whom I met with regularly for all-natural ice cream and bite-sized chocolate pastries, refined my slang and expressions of reaction. I learned that something cool is "la pera limonera" ("the lemony pear"), but something surprising is "muy fuerte" ("very strong").
In addition, signing the language pledge — a core and distinguishing part of Rice in Country programs — affirmed that I would speak in Spanish in all circumstances save extreme medical emergencies. Through classwork and real-world interactions, I employed the past subjunctive and perfect tenses formerly unbeknownst to me.
Before Rice in Spain, when telling others about my journey, I received congratulations on the opportunity to study "proper" and "true" Spanish; in other words, unlike my father's Mexican Spanish. I fell victim to these thoughts as I felt pulled to doubt my unworthy tongue. After six weeks, though, I realized how no dialect of Spanish is more proper or more true. My father's Mexican language, passed on to me in America, has now incorporated Iberian elements, and different it is.
— Story and photos by Bryan Najera Demoraes '21
The Center for Languages and Intercultural Communication sponsored study abroad programs in Argentina, France, Germany, Japan, South Korea and Spain in summer 2018. For more information on Rice in Country programs, visit clicstudyabroad.rice.edu.