Unconventional Beer Pairings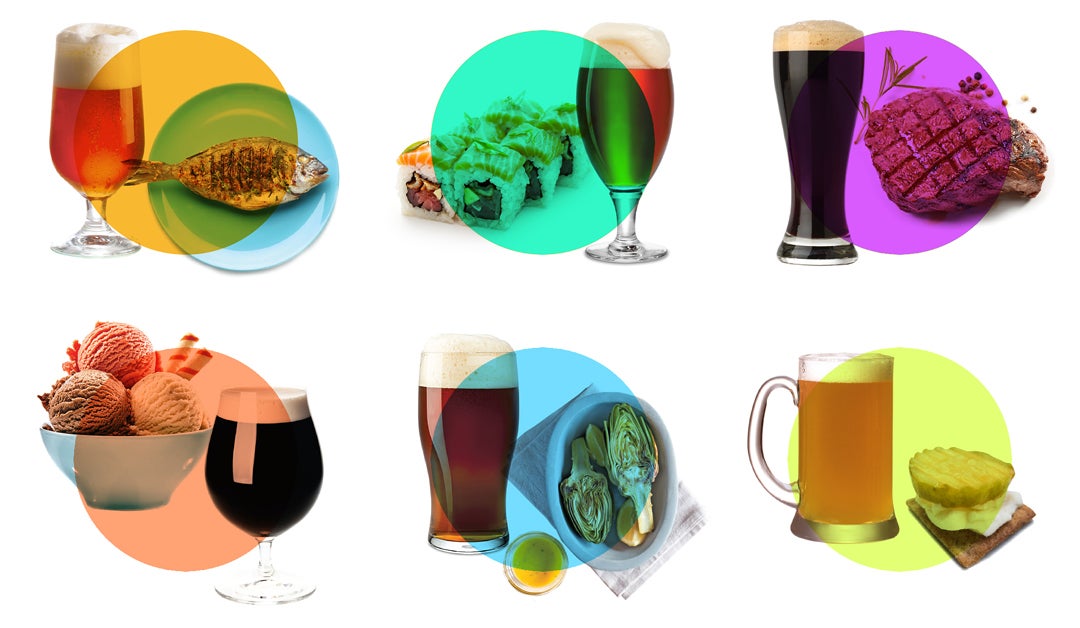 A campus full of smart people who play as hard as they work is bound to breed skilled microbrewers. We asked some of Rice's most successful professional brewers for their thoughts on pairing foods and brews. And we noted that Owl brewers love their India pale ales.
Adam Cryer '01
Co-owner, Baileson Brewing Co., Houston
I'm always interested by what hoppy beers do with food. You can always drink a light beer with fish or dark beer with meat, but thinking in terms of how different hop varietals play with different proteins and spices is more interesting. I want to try an American, citrus-forward IPA or pale ale with a fish, or go with a double IPA for heartier cuts of meat. I would go with bolder flavors, especially if it's heavily spiced.
Jenny Lewis '05
Co-founder and CEO, Strike Brewing Co., San Jose, Calif.
I eat a lot of sushi. If you're having a spicy roll, an IPA goes with that. Everyone's palate is so different, though. Saying you can only pair this with that doesn't make sense.
Rassul Zarinfar '04
Founder and CEO, Buffalo Bayou Brewing Co., Houston
I always pair gingerbread stout with savory. The way a really salty filet plays with gingerbread stout — it's amazing. It's straight out of flavor theory. You want to mix sweet with salty. When you pair the roast character of the gingerbread stout, it brings out the smokiness of the roasted barley. Malting barley is the same as caramelizing a steak — a nice, big, fatty ribeye.
Nicholas Walther '03
Founder, Turtle Swamp Brewing, Boston
A good porter or stout will wash down any barbeque or grilled food. More traditional porters (much less roasty than you typically see) will partner with both fried fish and sushi. Big imperial porters and stouts go even better with sushi, particularly after being cellared for a year or five. Porters also go well with ice cream in a way that IPAs just don't. I'm learning that New Englanders eat a lot of ice cream — even more per capita than in Texas — so you can't rule out a beer to enjoy with ice cream as a float, or even made into ice cream.
Brock Wagner '87
Founder, Saint Arnold Brewing Co., Houston
Artichoke and amber ale is an amazing pairing. An artichoke is one of those foods that you can't pair with wine, but the hops in beer and the flavors in the artichoke marry in a wonderful way.
Randy Ward '99
Brewer and partner, HighWheel Beerworks (the brewing side of the Dorćol Distilling Co.), San Antonio
I make a lot of redneck hors d'oeuvres at home. It's very inexpensive and lowbrow. You take the best quality, handmade pickle — my favorite are jalapeño bread-and-butter pickles with little red chilies like you find in Chinese food. I'll take a Wheat Thin, slap on some goat cheese and a pickle and pair it with an IPA.
- Alice Levitt