Taste of Success
Kevin Harvey's wildcatter spirit and obsessive attention to vineyard data is producing California's most distinctive, sought-after wines.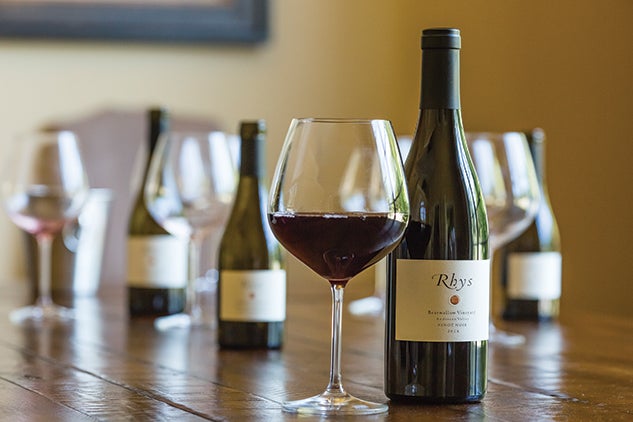 Summer 2018
By Ray Isle
Photos by Nico Oved
If you've made a bundle in the Silicon Valley venture capital tech investor world, there are two ways to go about making wine. The first is to buy a multimillion-dollar estate in Napa Valley, hire the best consultants money can buy to grow your grapes and make your wine, then release yet another $250 bottle of cabernet into the world. Extra points if you refer to it as "iconic" before anyone's even tasted the first drop.
Then there's the Kevin Harvey '87 way, which is to get completely obsessed with pinot noir back before the variety ever pinged onto people's radar, and to start thinking a whole lot about dirt.
Harvey is the owner and brain behind Rhys Vineyards, which over the past seven or eight years has become one of California's most sought-after producers of pinot noir. You won't see Rhys wines in stores; almost the entire production is sold directly to members of its mailing list, though a small amount of wine lands on the lists of top restaurants around the country.
He's also a hyper-successful tech investor, a career that started while he was still at Rice; Apple's subsidiary, Claris, bought his startup software company, StyleWare, just a year after he graduated. Harvey, a Houston native (whose father, Reese, is professor emeritus of mathematics at Rice), headed west to Silicon Valley, eventually becoming a founding partner of Benchmark Capital and, according to Forbes magazine, achieving a net worth of more than $250 million by age 35. Not bad for "a Texas boy with modest ambitions," as he describes himself back in his Rice days.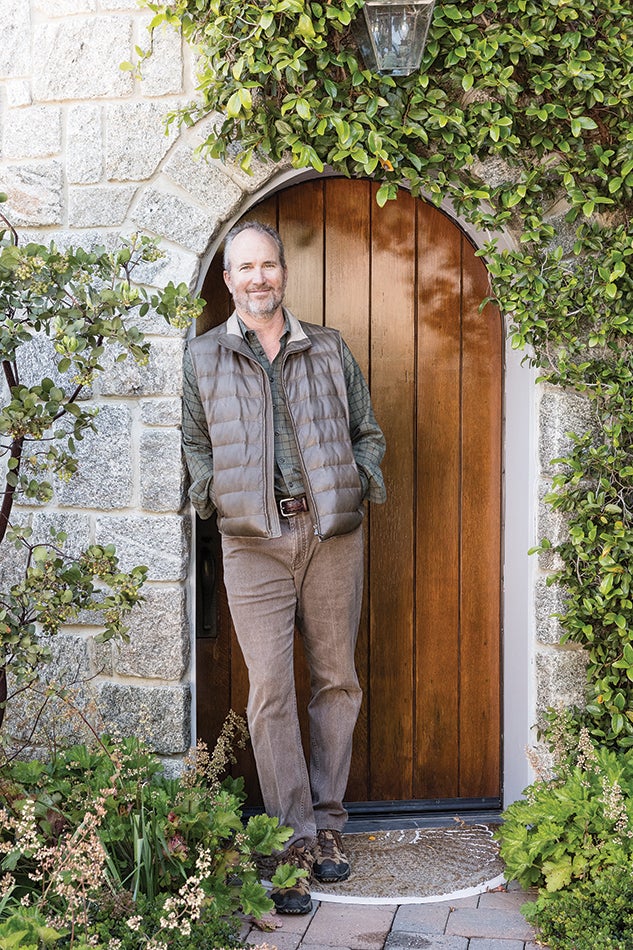 Amidst starting and funding software ventures, though, Harvey got bitten by the wine bug. Following his arrival in California in 1988, he started drinking big cabernets, but "then in 1990 I tasted a pinot — a Gary Farrell wine from the Allen Vineyard — and never went back."
A trip to France pushed him over the edge into winemaking, but not necessarily for the reasons one might expect. "My wife and I were at the George Cinq in Monaco, which is all gilded and full of gold leaf, and I could barely breathe in the place. The sommelier came over very haughtily and asked, 'What region do you choose for the wine?' and since I didn't know any region, really, I just said Alsace. As a result, we ended up drinking really sweet, fruity wine with our roast duck — and he clearly enjoyed every single moment of our discomfort. After that, I thought, I'm going to learn this."
By 1995, Harvey had convinced his wife, Catherine, to let him plant 35 grapevines in their backyard in Woodside, Calif. Great start, but as it turned out, 35 vines wasn't enough fruit for even one barrel of wine. So he talked her into letting him plant a full quarter-acre. "And that," he says, "was enough for a barrel."
These days, Harvey is making a lot more than a single barrel of wine. Rhys owns 150 acres of land in California's Santa Cruz Mountains (its home base), Sonoma County and Mendocino, and Harvey is in the process of developing his ninth vineyard. His Rhys winery occupies a 30,000-square-foot underground facility near Los Gatos, the tunnels lined with dozens of small stainless steel fermentation tanks that allow Harvey and winemaker Jeff Brinkman to ensure that every single lot of grapes from every aspect of their vineyards receives individual treatment. Brinkman, who joined Harvey in 2006, has been around for a lot of change. "Back when I started, we were still making wine in Kevin's garage," he recalls.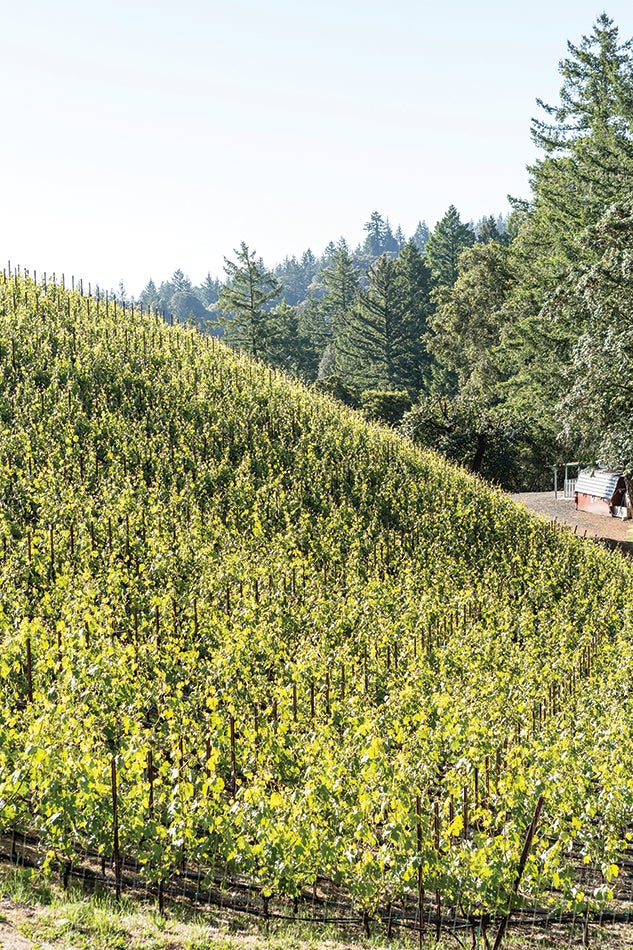 What hasn't changed is Harvey's approach, which, as mentioned, tends to involve a whole lot of thinking about dirt, or, more technically, terroir. That's the French term for the specific character of a vineyard — the way the unique combination of a site's soil, altitude, exposure and other variables express themselves in a wine. "Terroir is what primarily interests me," Harvey told me. "That's why I have nine vineyards. Otherwise, I'd just have one big one."
He adds, "What I started out looking for are the physical properties of a Burgundy grand cru. Soil depth is key, for instance. The grand crus are on the middle of the slope in the Côte d'Or; you've got a 20- to 30-inch layer of clay over rock, so I looked for similar sites. That's exactly what our Home Vineyard is" — the one effectively in his backyard — "but that was just luck."
Luck has played less and less of a role with every new vineyard development. Harvey's a great believer in data, and detailed soil analysis plus weather stations at all his sites provide him with abundant statistical information that he feels has pointed him toward ideal vineyard locations. "Basically, it's because of all the instrumentation in our vineyards that I know where to look for land," he says. Even so, he adds, the whole process is a little like drilling for oil. "There's a whole lot of things you can know, but at the end of the day, you just have to drill and find out."
In those terms, Harvey is a very successful grape wildcatter, because every single vineyard he's developed so far produces remarkably distinctive wines. We sat down together with Brinkman to taste through a lineup of the 2012 Rhys pinots on a recent afternoon. All were superb, but what's particularly impressive about them is exactly what Harvey has been after all along — the way each vineyard singularly expresses itself in the wine. The 2012 Horseshoe Vineyard Pinot Noir, for instance, with its cumin-like spice and baked earth notes, is a powerful, savory wine; by contrast, the 2012 Alpine Vineyard, which is about 300 yards away, but has a different soil structure, is more floral and fragrant, full of raspberry and toasted coffee bean flavors. The 2012 Skyline, my favorite of the wines, repeats that coffee-espresso character but is more exotic, with wild strawberry and Asian spice nuances. Harvey has a fondness for Skyline, too. "It's such a 'boom' terroir," he said, tasting it and punching the air with his fist. "It's always going to hit you with some things that other vineyards just don't do."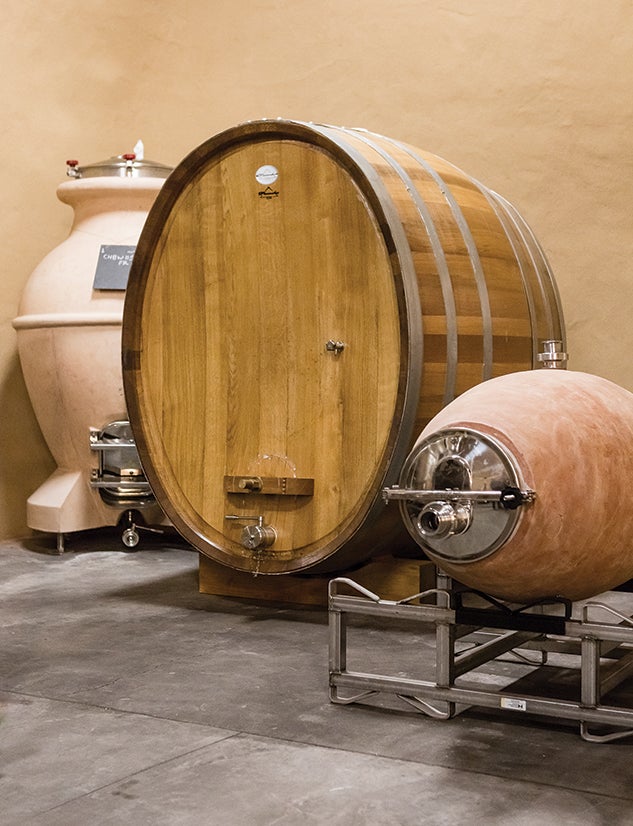 For all his success as a businessman, Harvey's focus right now is almost fully on his wines. "I have a fairly long tail — I'm on the boards of six companies. But still, in 2018, my time mostly flows to Rhys." 
Not to mention his new wine project, Aeris Wines, which will focus on the Italian varieties nebbiolo and carricante. The first is the grape of Italy's famed Barolo and Barbaresco wines, notorious for its poor performance when grown anywhere other than its home region of Piedmont; the latter is a little-known Sicilian white grape from the slopes of Mount Etna, which Harvey is growing both in Sonoma and in Sicily.
We tasted his 2014 Aeris Etna Bianco Superiore, the first release from the Sicilian side of the new project. It's a gorgeously ebullient white, all honey and springtime flowers, full bodied and complex, and a convincing argument for his conviction that carricante is one of the great forgotten grapes of the world. Whether he can sell it is another question. I asked Harvey that, and he laughed.   
"With Aeris, we thought, well, because Rhys succeeded, how can we make something even less likely to succeed?" It's hard to escape the sense that Harvey is a guy who delights in a challenge.
Editor's Note: After this story was published, we learned that the 2014 Aeris Etna Bianco Superiore was released at the end of April and sold out in one day. "People will buy on novelty first, then on quality later," Harvey commented. "Honestly, whether they continue to buy and drink it is a big question."