Residential College Wine Pairings
Star sommelier Belinda Chang imagines a wine classification system attuned to your enduring residential college affiliation.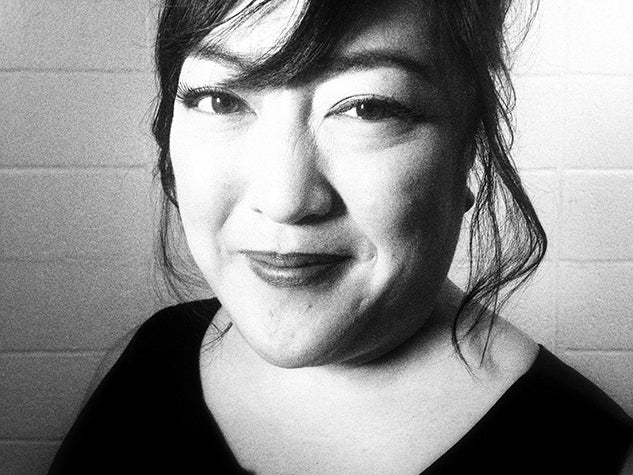 Summer 2018
By Alice Levitt
Belinda Chang '95 is a Chicago-based sommelier and restaurateur and a three-time James Beard Award nominee (for her wine service in San Francisco and New York City and for her published wine writing) and a two-time recipient. Her formidable résumé includes a cooking stint at Houston's Café Annie, where she switched from the back to the front of the house to pursue a budding interest in wine. She picked up a prestigious award while at Danny Meyer's The Modern and has led wine and spirits programs at many leading restaurants in Chicago, San Francisco and New York, and has managed and operated successful wine programs and restaurants around the world. So, when Chang volunteered to match each Rice residential college with its best expression of wine, we couldn't wait to see her pairings.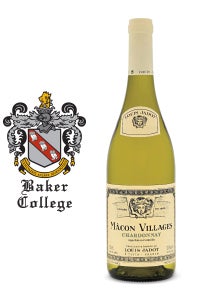 Baker College: Though she never ran the storied Baker 13, Chang recommends "naked" Louis Jadot Mâcon-Villages. The pedigreed chardonnay from the Burgundy region of France is vinified in all stainless steel (the lack of oak defines the wine as naked) to retain the clean, bright character that the grape best expresses.
Will Rice College: Many wineries suffered terribly in last year's California wine country fires. Now, they're rising from the ashes — much like Will Rice's mascot, the phoenix. Chang says we should all help by drinking wines like Mayacamas Vineyards' and Stags' Leap Winery's "iconic" cabernets, Storybook Mountain Vineyards' "killer zinfandels" and sips from Chateau St. Jean.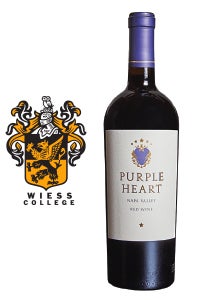 Wiess College: Wiess' senior apartments, which once housed military couples, always made Chang think of barracks. An obvious pairing? Purple Heart Red, Napa. The Mondavi family in California has created this easy drinking Right Bank Bordeaux-style blend in collaboration with the Purple Heart Foundation, which funds veterans' programs. Great wine is even more delicious when it has a purpose.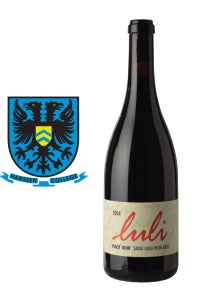 Hanszen College: Chang is a Hanszenite and lived in the tower of the first floor her freshman year in full view of the swing. The Pisoni Estate on Califonia's Monterey Coast also has a great swing. While there's a six-year waiting list to buy Pisoni wines, Chang has a tip: Luli Wines. Luli pinot noir, Santa Lucia Highlands, was made by the same viticulturist and winemaker and is available at a much more swinging price.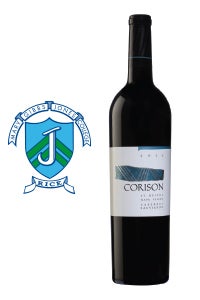 Jones College: The first women's dormitory calls for a female winemaker. Napa Valley's Cathy Corison was nominated for a James Beard Award this year for her body of work. "Her cabernets are always rich, full, serious and yet always filled with finesse," says Chang. Corison Cabernet Sauvignon, Napa does something we all wish to do — improve with age.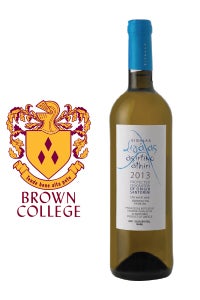 Brown College: The home of the infamous Bacchanalia party begs for Greek wine. A light, bright, Mediterranean white like Domaine Sigalas' Assyrtiko-Athiri blend from Santorini is the one she recommends.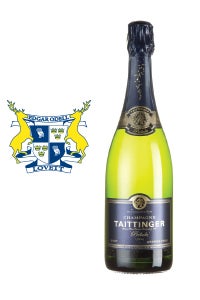 Lovett College: Lovett's Casino Party calls to mind Bond — James Bond. But when Chang reflects on Bond's time spent in casinos, she thinks not of his signature martini, but of Champagne. Taittinger Prélude Brut is her current house cuvée. It's aged for five years with 50 percent chardonnay and 50 percent pinot noir. Made on one of the last family-owned maisons, this is a stunner worthy of "Casino Royale."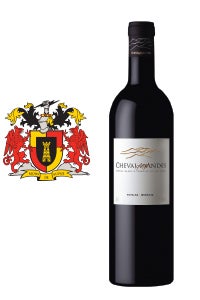 Sid Rich College: Chang fondly remembers this elevated college's "death from above" chant. "High elevation makes for some of the best wines in the world, so it made sense that the Sid Rich wine comes from the Andes," Chang says. Cheval des Andes, Mendoza, Argentina is a collaboration between the Terrazas de los Andes winery and the team from Château Cheval Blanc in Saint-Émilion, Bordeaux.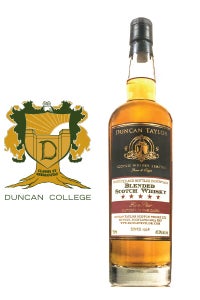 Duncan College: Chang "will be super disappointed" if the magister of Duncan doesn't have a bottle of Duncan Taylor Five Star Blended Scotch Whisky. Sure, it's not a wine, but every cork dork needs a great scotch in his or her life. Chang lauds this one for its value — and the perfect name doesn't hurt.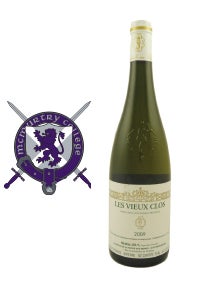 McMurtry College: The college's sustainable design inspired Chang's choice for McMurtry — Nicolas Joly Les Vieux Clos, Loire Valley. "Joly is one of the pioneers of the biodymanic wine movement and makes one of the most unique chenin blancs in the world," Chang says. The former JP Morgan investment banker believes that he is merely assisting nature in making his all-natural wines. "His white wines are concentrated and can show salinity, beeswax, citrus and spice. You should know them," says Chang.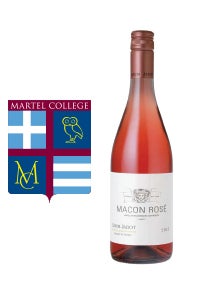 Martel College: Martel wasn't around in her day, says Chang, but its rooftop gardens and beach parties make her think of "St. Barts and all things rosé." Whether you like your rosé all day or frosé, a bottle of dry, crisp rosé outdoors is always the right answer. The pairing? Louis Jadot Rosé, Beaujolais.