Nice Wines Finish First
Ryan Levy takes on the goliaths of the wine world by supporting families over factories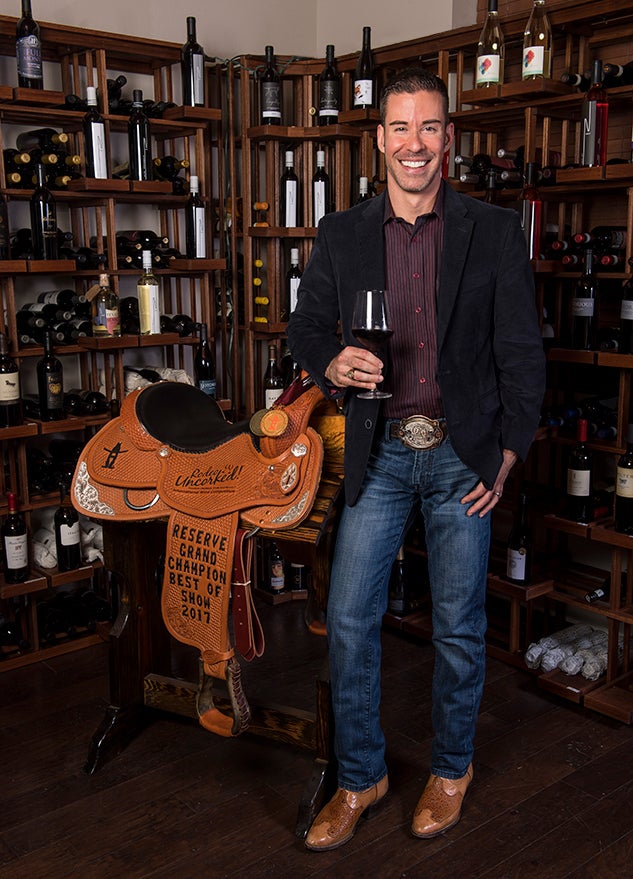 Most of the year, Ryan Levy '97 is traveling the world, heading to Greek islands such as Crete or Argentine wine-growing regions such as Mendoza in search of small, sustainable, family-run vineyards to partner with. He employs their organically grown grapes to create his own wines for Nice Wines, which he runs with partner Ian Eastveld, and brings back crates of the families' limited-batch offerings for the members of his Nice Wine Club.
But each June, Levy stays as close as possible to the Alta Mira Vineyards in Anderson, Texas, just outside of the Sam Houston National Forest.
"We're eagerly awaiting Mother Nature to tell us when our Blanc du Bois is ready to be harvested," he said. If the heat keeps up, the grapes could quickly rush into ripeness. So for now, Nice Wines is gearing up to harvest the fat clusters of green grapes that are famous for their resistance to vinestock diseases common in hot, humid climates like the Texas Gulf Coast.
The American wine industry exploded in California in the 1970s and has continued its boom up the West Coast in the decades since. Texas long lagged behind. Varietals like Chardonnay and Cabernet, made popular in Napa and Sonoma, don't thrive in the Lone Star State's soil or climate. Wily winemakers like Levy have discovered varietals that do, however, by visiting other regions of the world with similar conditions. Today, Italian varietals like Vermentino and Sangiovese flourish in the High Plains, while French varietals like Chenin Blanc are taking root across the state.
Levy's Nice Texas Blanc, made with Texas-grown Blanc du Bois grapes, is a dry, crisp wine he made to pair with Gulf seafood: snapper, shrimp, oysters, crab. "Maybe a really nice Gulf ceviche," he ruminated during a recent phone interview.
It's similar to the lovely, high-acid whites of the Loire Valley in France — where both Levy and Eastveld trained as chefs before moving back home to Houston — but also an entity unto itself, reared in Texas blackland prairie soil with American-made grapes. Equally important is what the wine does not contain: chemicals, additives, extra sugars and soy flour (sometimes fed to yeast to aid in fermentation) and sulfur dioxide (a preservative similar to sulfites, with similar aggravating effects for people who have asthma) so often found in the mass-produced wines that fill grocery store shelves.
"This should not be shocking to anyone who knows anything about food production," says Levy. Still, the lack of transparency in labeling and marketing of these wines frustrates him. "With wine, you'll go to the store and look at these bottles that have no information about the sugar content, preservatives, dyes, colors, additives; we as consumers have to do all that research."
Today, six U.S. corporations combine to own two-thirds of the domestic wine sold in the country; three of those companies own over half. Marketing and labeling often obfuscates this fact, Levy said, leading consumers to believe that some wines are actually still made and sold by small-scale operations in the Napa Valley.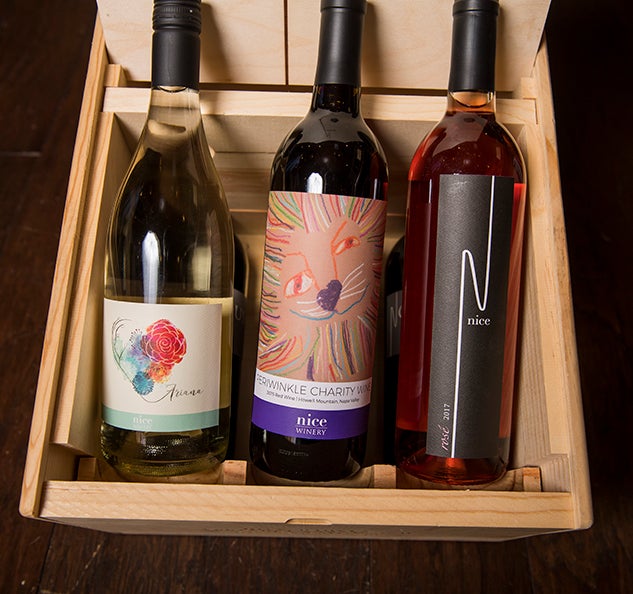 Producing his own small-batch wines such as Nice Texas Blanc and selling family-made wines from his friends' organic vineyards across the world through the Nice Wine Club are just two ways that Levy and the winery are trying to maintain the long tradition of small-batch, hand-crafted wines devoid of additives. Education is also key, and that's why he and Eastveld offer everything from tasting classes to cooking and pairing classes at their Nice Wines storefront in Houston.
"Ian and I are chefs by training, and we come from this culinary background and we really believe that wine is food," says Levy. "We want to create this community of people who value ethical farming, honest and natural winemaking and who want to support families over factories."
It was while attending Rice as a biochemistry major that Levy learned to cook. Food became a passion. Even after graduating with a political science degree, attending law school at the University of Texas and becoming a successful attorney, Levy knew he needed to be doing something with food. So he and Eastveld headed to Paris in 2000 to attend culinary school at Le Cordon Bleu; afterward, they moved to California to learn the wine industry firsthand.
By 2007, Levy and Eastveld were harvesting their first crops of grapes in Mendoza, at the first family-run vineyard they'd fallen in love with. The Nice Wines storefront opened in 2009. Their first bottle of wine, made from those 2007 Argentine grapes, was mature and ready to sell by 2010. And in 2016, Levy faced a full-circle moment in his career.
That was the year Nice Wine's 2013 Notorious Mt. Veeder Malbec won Reserve Grand Champion Best of Show honors at the Houston Livestock Show and Rodeo's Uncorked International Wine Competition along with a rare and coveted double-gold medal from the judges. Previous years' wines had won gold, silver and bronze medals, but this was a new high for the Nice guys.
"I was only able to attend Rice thanks to the generosity of the Houston Livestock Show and Rodeo," says Levy. "I was awarded a HLSR Metropolitan Scholarship in 1993 and it enabled me to accept an offer of admission from Rice. In 1997, my sister Marisa won the same scholarship and also chose to attend Rice."
Contributing to the scholarship fund that allowed the siblings to attend the university of their dreams is only one way Levy is giving back to the community through his love of wine. All proceeds from the sales of his Nice Rosé, Nice Periwinkle and Ariana are donated to local nonprofits the Emma Jacobs Breast Cancer Foundation, the Periwinkle Foundation and OpHeart, respectively.
Nearly 20 years ago, when Levy told his parents of his decision to give up the career he built via his Rice and UT Law degrees to go play with pastry dough in Paris, they thought he'd lost his mind. "I put myself through law school; I had law school debt," he says with a laugh. "But I wouldn't change a thing. Sure, I miss my lawyer paycheck some days, but I'm doing what I love."
— Katharine Shilcutt