Fruit & Fizz
Homemade Aguas Frescas, Lemonade and Shrubs
Rice University chefs, faculty and friends share their favorite homemade summer refreshments including aquas frescas, lemonade and shrubs.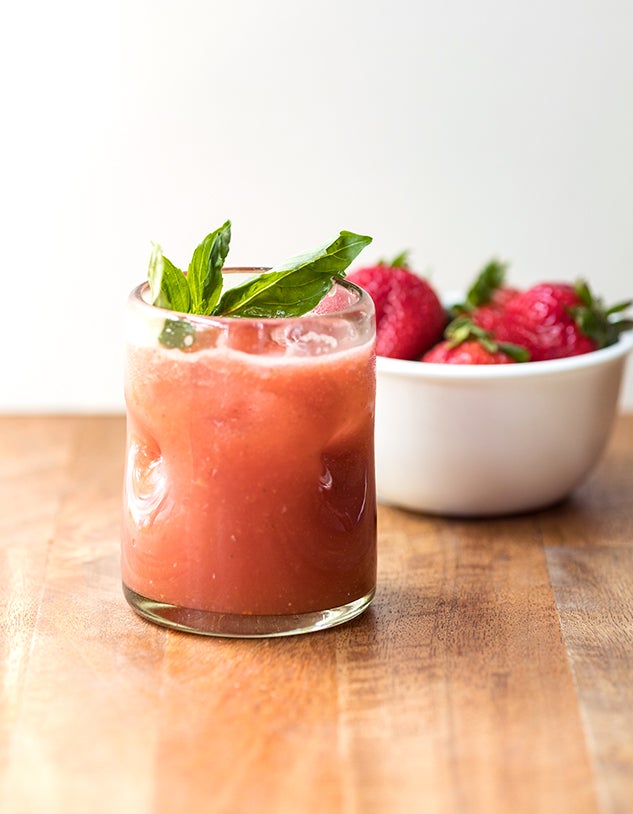 AGUAS FRESCAS
Literally "fresh waters," these fruit-forward, colorful drinks are commonly available in Mexican restaurants and some grocery stores. Popular flavors include cantaloupe, mango and watermelon. And when the temperatures heat up in Houston, they can also be found on Rice servery menus.
Strawberry Watermelon Agua Fresca Recipe
1 pound diced, seedless or seeded watermelon (about 3–4 cups) 
8 ounces strawberries, stems removed
1/3 cup basil leaves
1 tablespoon lemon or lime juice
1 tablespoon sugar
1/4–1/2 cup cold water
Add all ingredients to a blender and puree. For a less pulpy drink, strain mixture through a fine sieve. Chill and serve over ice. Serves 8.
Recipe courtesy of Sarah Finster, executive chef at Sid Richardson College Kitchen.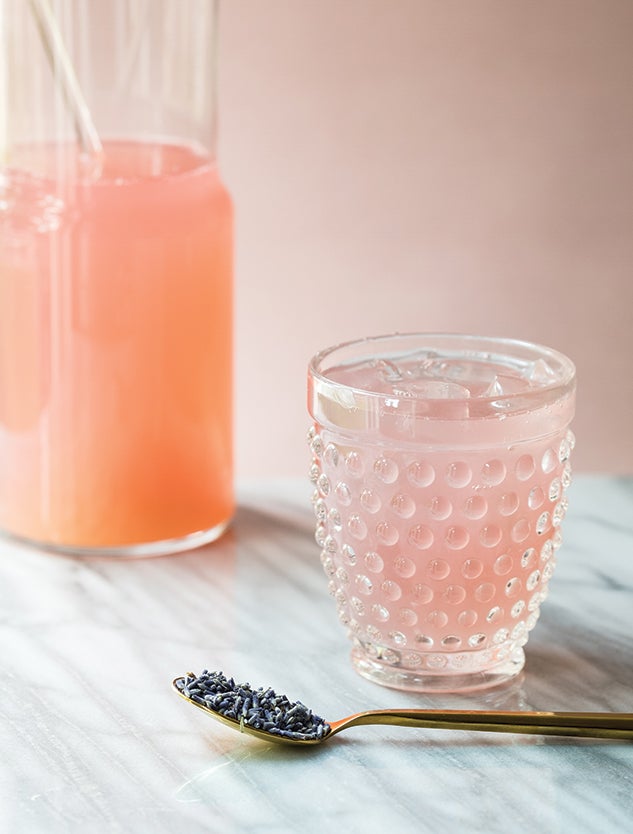 LAVENDER LEMONADE
Ripe Cuisine's food truck is a popular destination, serving up vegan specialties and beverages like lavender lemonade.
Lavender Lemonade Recipe
1 quart water
2/3 cup agave nectar
3/4 cup lemon juice
2 tablespoons lavender buds
Pinch of sea salt
Combine water and agave nectar and bring to a boil.
Add lavender and let boil 1–2 minutes. Turn off heat, cover and let steep for 30–60 minutes.
Add lemon juice and salt, stir to combine, strain and allow to cool before serving. Serves 4.
Recipe courtesy of Stephanie Hoban, founder and owner of Ripe Cuisine, a food truck café that serves a local and seasonal plant-based menu.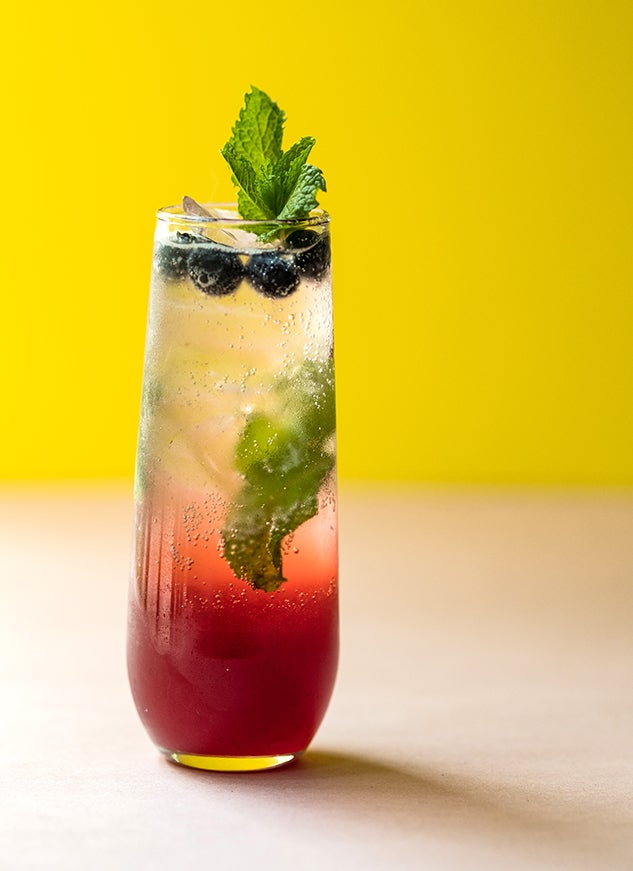 SHRUBS
Rice lecturersSandra Bishnoi, Michelle Gilbertson and Lesa Tran Lu '07 have been at the forefront of creating hands-on chemistry and natural science courses. Two years ago, Bishnoi and Gilbertson's freshman chemistry and natural science classes collaborated with Houston chef Chris Shepherd. The project? To quantify chemical processes and identify the microbes present in the production of vinegars and, in turn, shrubs. Shrubs are old-fashioned tasting vinegars that have made a big comeback in the cocktail and restaurant world. Improving the chemical processes for making these vinegars in turn supports the local farmers whose produce Shepherd buys in large quantities — and reduces food waste. The class's research was successful — "We looked at the alcohol, acidity, sugar, all those things," said then-freshman Tareck Haykal '19. "We found out that [Shepherd's] vinegars are extremely alcoholic, more than the average wine. If there were bacteria in there, the alcohol should be converted to acetic acid, to be more acidic and less alcoholic." The students discovered that the vinegars needed more acid — and they found a way for Shepherd's restaurant to add it in and produce a consistent, delicious tasting vinegar. "What's old is new again," Shepherd said. "We're doing something that has been lost for a very long time."
Triple Berry and Mint Shrub Recipe
6 ounces blueberries
6 ounces blackberries
6 ounces raspberries
3 cups sugar
6 fluid ounces white wine vinegar 
Mint to taste and garnish
To make shrub: Wash and dry all berries and combine with sugar in bowl. Stir for 5 minutes until berries start to break down. Cover bowl with plastic wrap and leave on counter for three days, stirring once a day. On the third day, strain off solids from liquid in a fine mesh strainer. Combine liquid with vinegar and discard solids. Store in a closed container in a refrigerator for up to two weeks.
To assemble: Take a handful of mint, muddle in the bottom of a glass and add ice. Pour 3 fluid ounces of shrub over ice and top off with sparkling water. Stir to combine. Garnish with a mint sprig and enjoy! Serves 8.
Recipe courtesy of The Hay Merchant
Photos by Jeff Fitlow