The Founders
Brock Wagner and Kevin Bartol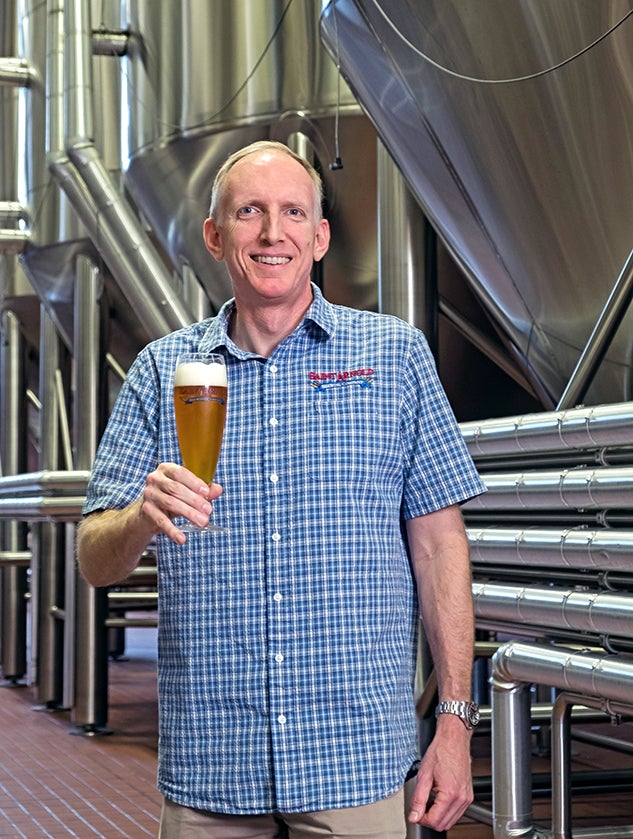 Though he didn't realize it at the time, Brock Wagner '87 made Texas craft beer history in 1993 when he and Kevin Bartol '81 started Saint Arnold Brewing Co. with $900,000 and a passion for making really good beer. Today, it's the state's oldest and arguably its most beloved craft brewery, with Wagner shepherding a new generation of brewers on their own paths to success.
"One of the cool things is that you have people leave and become competitors and yet we're all still friends," says Wagner. "It's a craft beer thing." Nicholas Walther '03 is one of those people who learned how to brew when he began working an entry-level job at Saint Arnold in 2008.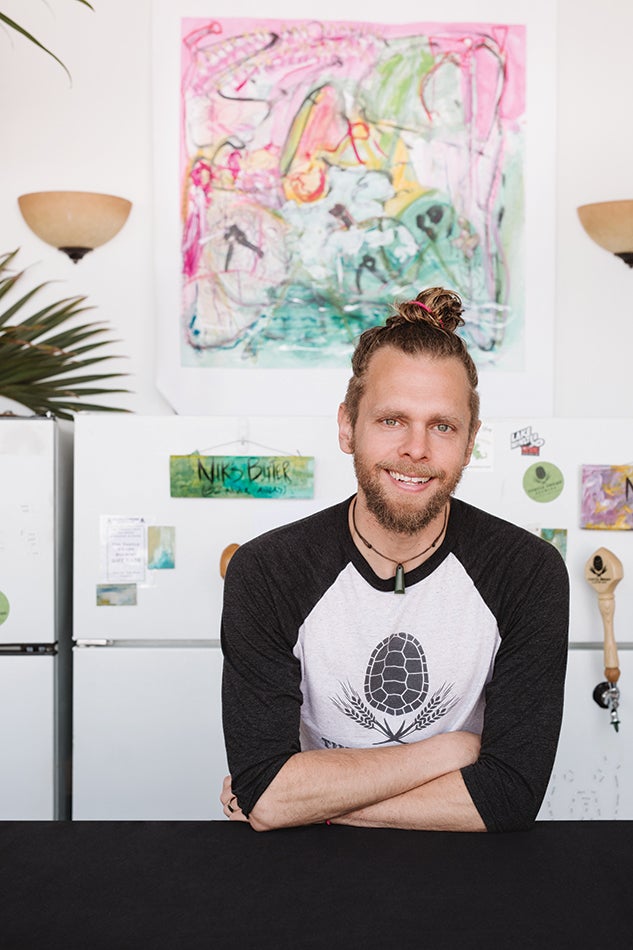 "I knew that Brock was a Rice alum," says Walther, who made sure to wear his class ring to the interview, adding with a laugh, "I don't even know if he noticed it." Less than a decade later, Walther launched Turtle Swamp Brewing in Boston with partner John Lincecum. Let's look at the two founders' production paths so far. — Katharine Shilcutt
BREWERY
Wagner: Saint Arnold Brewing Co.
Walther: Turtle Swamp Brewing
COLLEGE
Wagner: Lovett
Walther: Hanszen
MAJOR
Wagner: Economics and managerial studies
Walther: Religious studies
TRANSFORMATIVE ON-CAMPUS EXPERIENCE
Wagner: Learning how to homebrew from his RA at Lovett
Walther: Bartending at Valhalla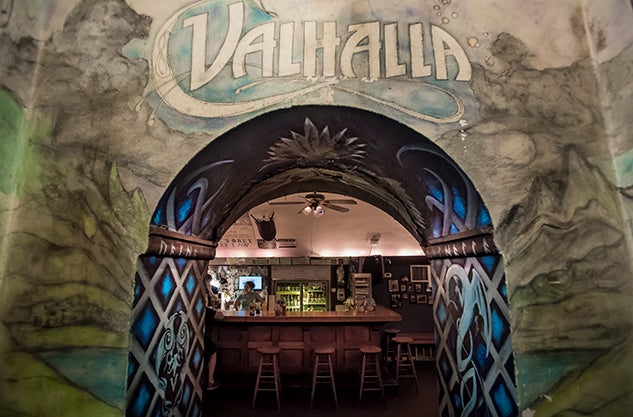 STARTED BREWING BEER IN
Wagner: 1984
Walther: 2008
BREWERY OPENED IN
Wagner: 1993
Walther: 2017
BREWERY NAMED FOR
Wagner: Arnold of Metz, the seventh-century French bishop who famously advised parishioners to drink beer instead of the foul local water

Walther: The colonial name for the lowlands between Forest Hills and Jackson Square, where early Boston breweries set up shop thanks to the swamp's surprisingly crystal-clear water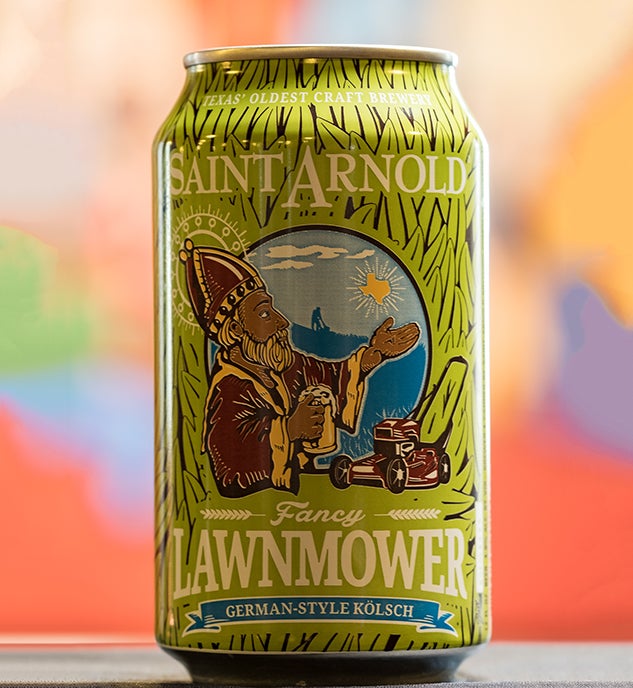 SIGNATURE SESSION BEER FOR SUMMER SIPPING
Wagner: Fancy Lawnmower
Walther: Nik's Bitter (But Never Angry)
CURRENT CAPACITY (2018)
Wagner: 100,000 barrels per year
Walther: 3,000 barrels per year
MOST DIVINE RESERVE
Wagner: Pumpkinator, based on Walther's original recipe for Divine Reserve No. 9, which was first brewed in 2009; Pumpkinator took top prize at the 2017 Great American Beer Festival. "Winning the gold medal for that beer was especially satisfying," says Wagner, who's not a fan of pumpkin beers.

Walther: Skwäshbuckle Imperial Porter, a rebranded version of Walther's Divine Reserve No. 9, ideal for warming up during those blustery Boston winters. "But it's essentially the same beer," says Walther, who used 100 pounds of local squash grown by New England farmer Jim Buckle.
HISTORIC UNDERPINNINGS
Wagner: After moving out of its original warehouse off Highway 290 in 2008, Saint Arnold located to a former food service facility that's more than 100 years old.
Walther: Turtle Swamp opened in Boston's Jamaica Plain neighborhood, "the original hub of beer in New England — and early America too," says Walther.
CURRENT NUMBER OF YEAR-ROUND BEERS (2018)
Wagner: 12
Walther: 7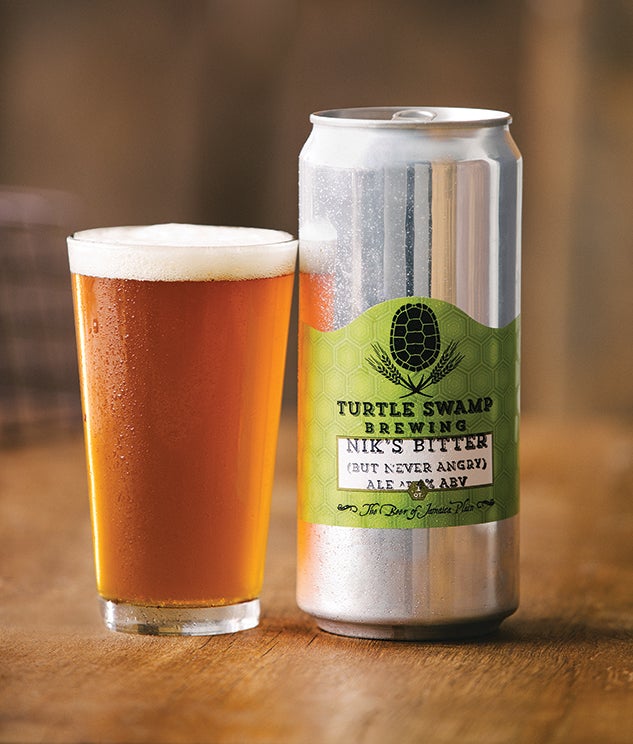 COMES IN
Wagner: Cans and bottles
Walther: Cans and growlers
A VERY GOOD YEAR — 2017
Wagner: Named Mid-Size Brewing Company of the Year at the Great American Beer Festival
Walther: Opened the brewery and taproom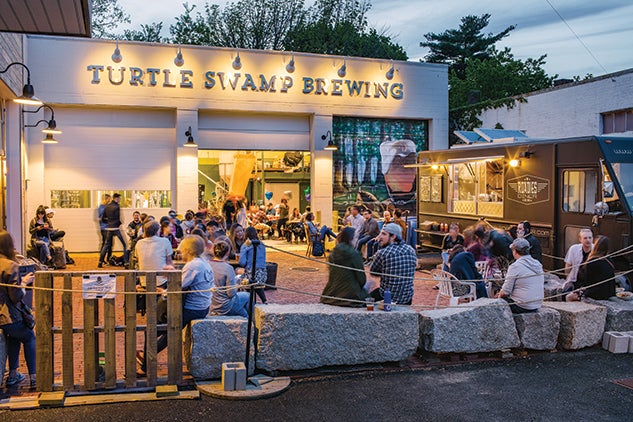 WHAT'S NEXT
Wagner: Wagner's adding new brews such as Orange Show (a blonde ale brewed with blood oranges) and opening an addition that will contain a restaurant, outdoor deck, beer garden and grassy area.
Walther: Turtle Swamp is gearing up to brew 10,000 barrels per year while becoming a neighborhood destination for families and tourists alike.