Cuppa Design
How did Logan Beck build one of Houston's most unique coffee spots? These five small steps led to his giant leap.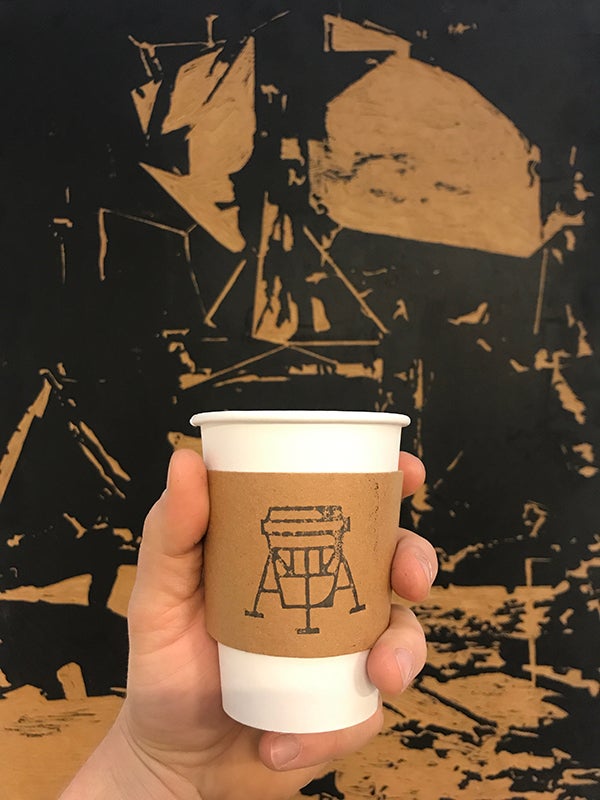 Summer 2018
By Alice Levitt
Logan Beck '09 started out as a barista at Rice Coffeehouse. The visual arts major's background in photography and sculpture led him and Eric Hester '07 to start a design and fabrication company called rootlab. In that capacity, he has designed furniture and fixtures for many of Houston's favorite cafés, including Boomtown Coffee, Momentum Coffee in Spring, Texas, and soon, Catalina Coffee. But at the beginning of 2018, Beck, Hester and partner Lauren Ferrante opened Giant Leap Coffee, a locally focused coffeehouse in Houston's East End.
1. Get a theme
"NASA is just a shining beacon in the history of Houston," Beck says. The space theme was easy to riff on and allowed for the tagline "One small sip," and a retro-futuristic design, but it also draws NASA employees and astronauts to the fledgling business. Guests have included Kjell Lindgren, the first person to slow-brew coffee in space.
2. Social media rules
The themes of rockets and space exploration have helped to build a following on Instagram with posts referring to "otherworldly" brews and "stellar" snacks. Also, there's an endless amount of space photography from early Apollo missions that is now in the public domain.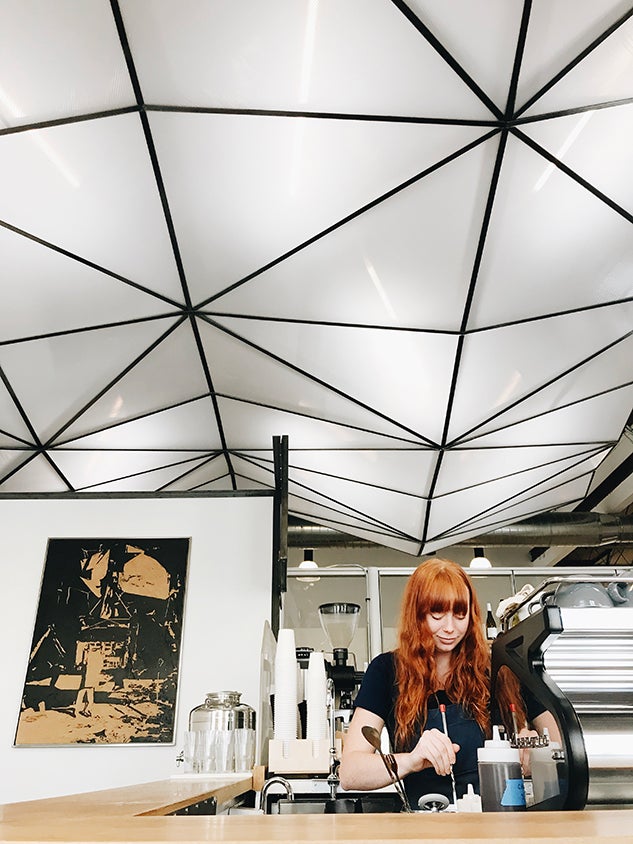 3. Points for originality
Instead of a "boring drop ceiling," Beck and the rootlab team designed an art piece that draws customers to the café — and asks them to turn their eyes skyward. Rootlab fabricated the triangular steel grid completely in its workshop, then cut it in half to transport and fit it through the doors of the shop, only to weld it back together inside before installing it.
4. Keep the barista in mind
Beck leaned heavily on Catalina's founder Max Gonzalez for his coffee expertise and for tips such as the ideal height for an espresso counter. Beck designed the espresso cups and the team at rootlab fabricated them by hand. 
5. Local matters
"We place an order with Amaya Roasting and have the freshly roasted coffee in our hands the next day," Beck explains. "I wouldn't consider sourcing our coffee from anywhere other than Houston." The support of the coffee community helps, too.