Caffeinating Campus
Rice Coffeehouse draws students, faculty and staff to its bustling home. How bustling? See these numbers.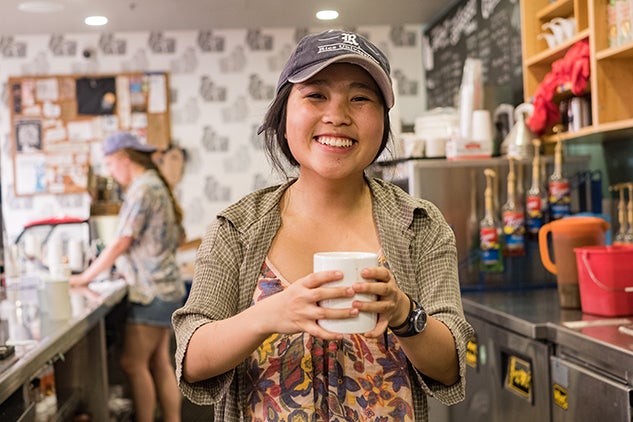 Summer 2018
By Alice Levitt
Photos by Jeff Fitlow
85,000 cups of coffee were sold last year. Thirty-six thousand of those were poured in mugs customers brought in themselves. So, in an average day, baristas pour 400–600 cups of drip coffee.
45: the number of students employed by the coffeehouse at a given time. Ten of those are managers.
94: the number of different menu items that  were entered into the system in the last three years. 
$2: the cost of a large cold brew, the ideal antidote to a steamy Houston morning.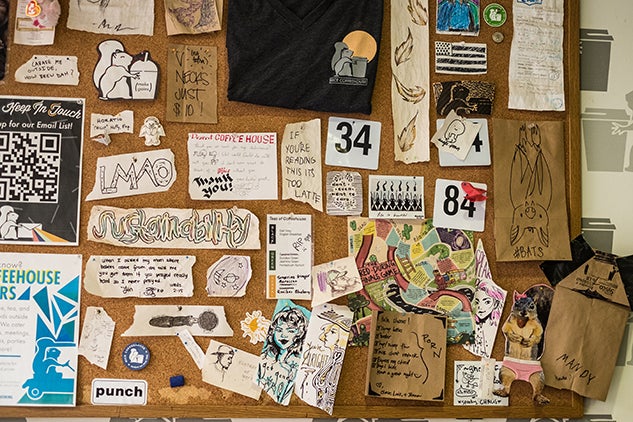 0: the number of flat whites currently on the menu, but baristas will be happy to custom-make the trendy espresso drink to order.
100% of the coffeehouse's beans come from local purveyor Katz Coffee. They originate from around the world, including Ethiopia, Costa Rica, Colombia and Guatemala, but they're all roasted in Houston.
95¢: the cost of any order of drip coffee if you bring your own cup.
5¢: of every Nutty Bee latte goes to the Planet Bee Foundation, which educates children to help combat the current bee crisis.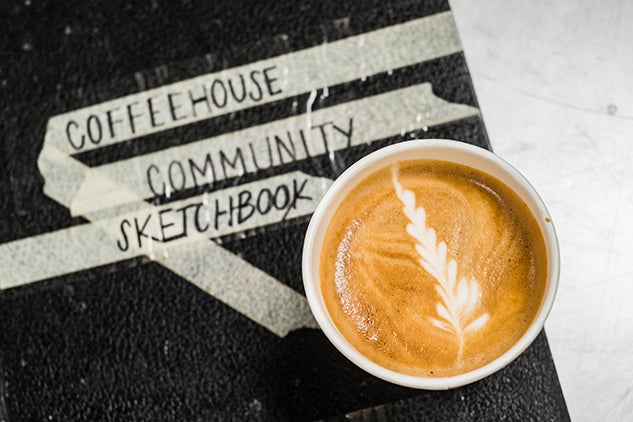 Make Your Own Nutty Bee
In a 12-ounce cup, combine 1 shot of espresso, 1 pump of hazelnut syrup, 1/2 pump of vanilla syrup and a liberal squeeze of honey. Top with steamed milk, to taste.