With a Flourish
The Shepherd School of Music showcases the talents of nine guest conductors throughout the 2023–2024 season.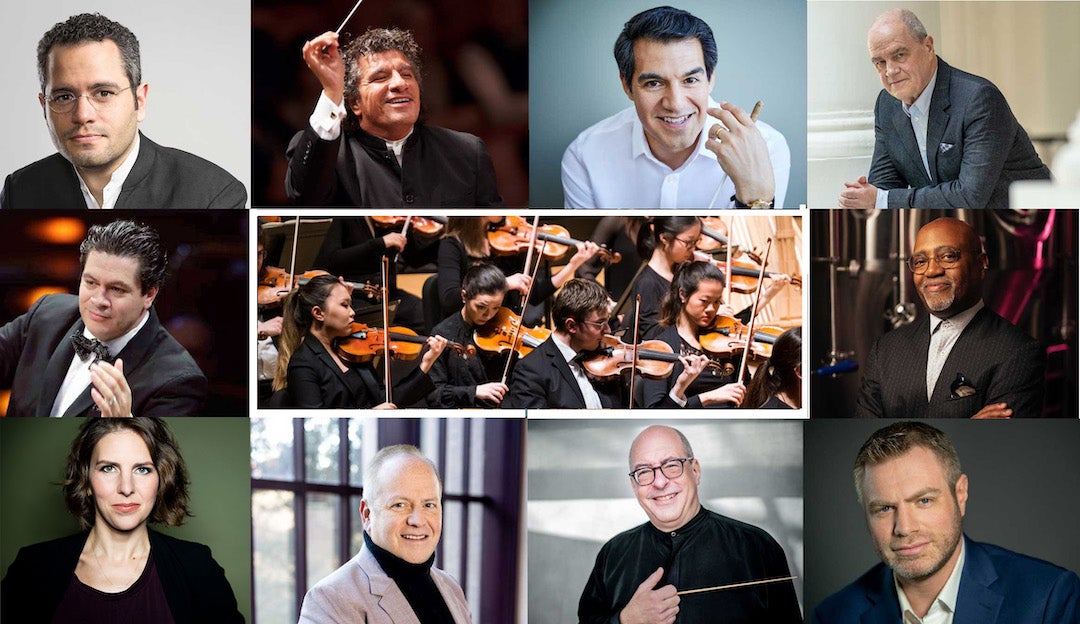 Spring 2023
By Amy McCaig
Some of the most recognizable conductors in the classical music world, including Patrick Summers, Andrew Grams and Hans Graf, have been taking the stage at Rice University's Shepherd School of Music, marking the first time in the school's history that such a variety of internationally renowned conductors have worked with its orchestras.
Following the death of longtime Shepherd School conductor Larry Rachleff last fall, Shepherd School Dean Matthew Loden said the search for a new orchestra director presents a unique opportunity for the school and its students to experiment with finding new voices. All told, nine noteworthy conductors will have led performances by the end of the 2023–2024 season.
"Being able to capture such conducting talent is a real coup for our music school and is a true testament to [its] reputation," Loden said.
Patrick Summers, artistic and music director of the Houston Grand Opera, is slated to conduct Strauss' "Salome's Dance" and "Ein Heldenleben" and Brahms' "Variations on a Theme of Joseph Haydn" April 21, closing out the current season. "To help unlock this summit of orchestral storytelling for a new generation is incredibly exciting and inspiring," Summers said. Tickets for the 2023–2024 season will be available in August.