High Scores
As a composer for beloved films like "Coco," Germaine Franco moves audiences while creating opportunities for young people in her community.
By Lynell George | Photo by Robert Zuckerberg
Germaine Franco '84 had firmed up a full slate for 2020. As a much in-demand film composer, music producer and musician in Los Angeles, her roster is always lively — a series of seamless segues she's mastered. But March arrived and the world shut down — abruptly, and hardly on an up note. Many creatives live in the swirl of unpredictability, but this strain of uncertainty was far different. 
Despite the dips and spikes of a global pandemic, deadlines pressed — and so did the demand to focus on the work at hand. The chaos in the world notwithstanding, Franco knew she would have to trust her process in hopes that she might find a familiar place to float in the delicate space of creation, building environments and moods in music.
In late February, Franco took a brief timeout to chat at a street-side cafe, steps away from Sony Pictures Studios in downtown Culver City, a quiet yet quickly gentrifying community within LA's sprawling Westside. She's midpivot between projects, having just completed "Work It," a teen dance movie for Netflix, and she's ready to sink into something new. 
"Well, actually, I already started," she admits after ordering a bowl of soup. "I'm doing 'Curious George,' an animated feature for Universal Animation. I literally finished and sent off  'Work It' right before I came here."
Full rests are rare for Franco. A multiple award-winning composer who earned both her Bachelor of Music and Master of Music at Rice, she's been in motion ever since. Through the power of her body of work — not simply her extensive resume, but her agility, curiosity and inventiveness — she's been a trailblazer. Franco is the first Latina invited to join the Academy of Motion Picture Arts and Sciences' music branch. In 2018, for her achievements as arranger, songwriter and music producer on Disney-Pixar's "Coco," she was the first to win the Annie Award for Outstanding Achievement for Music in an animated feature. Her long roster of features includes "Dora and the Lost City of Gold," "Someone Great," "Little," "Tag" and "Dope." She also created the sound design for "Kung Fu Panda: The Emperor's Quest," an immersive attraction at Universal Studios. 
Somewhere in all of this, Franco has made time to fundraise and volunteer at the Neighborhood Music School in the East LA community of Boyle Heights. She wants children and young women to be able to see someone who looks like them in a position of creativity and power. 
"They teach 450 kids a week, and 80% of them are Latino," she explains. "I got connected to them after doing a screening of 'Coco,' and I thought, 'Oh, I have to get involved.'" She knows precisely how important this is. "People, these young people in particular," she says slowly, considering her words, her gaze direct, "need to know it's possible."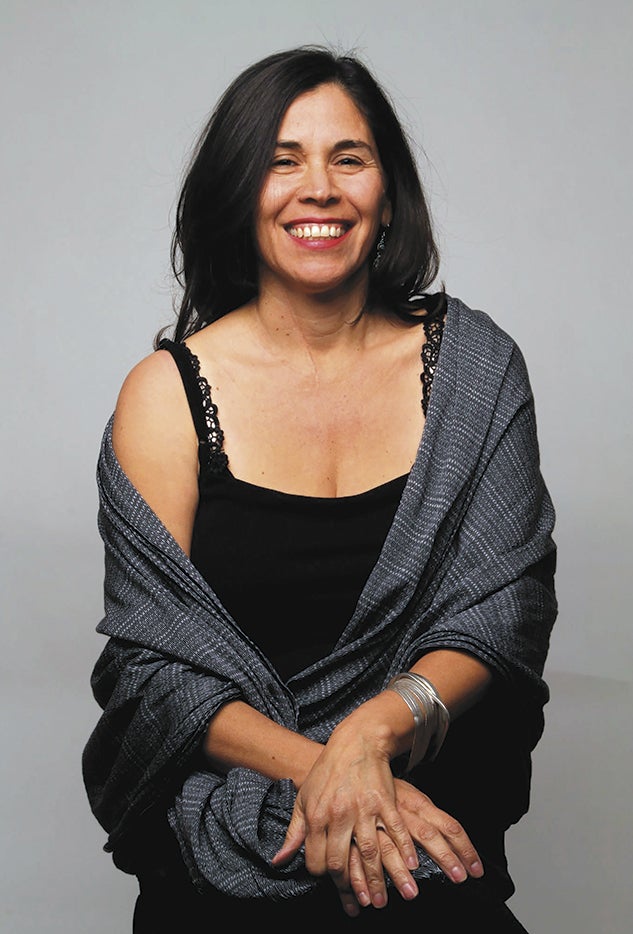 Border Beginnings
Franco remembers music as always part of her day-to-day landscape, as essential as the earth and sky. Born in Oxnard, California, her family relocated to El Paso, Texas, when she was just 1 year old. During her childhood, the ambient sound that caught her attention, that persistently drifted in and circled around her, was the music on the border. "We went to Mexico quite a bit, and I would hear all of the live musicians," she recalls. "Also, there was always music in the house. I used to play a lot of records and also [listen to] the radio. Once I started playing, when I was 10, there was no end to it."
From the beginning, her family was supportive. "My mom drove me to so many music lessons. I started learning all of the percussion instruments, like timpani and mallets, and eventually started taking private piano lessons as well." She absorbed sound, picking up rhythms, textures and shading. "I listened to rock and jazz and lots of R&B and Mexican music, both traditional and Mexican pop." Looking back to those preteen and teen years, she suspects she swam in music for two to three hours per day — from marching and concert band to orchestra and stage band. "I was in all of them. And the El Paso Youth Symphony." 
Music, for her, was never a backdrop; it was an actual place to be, to live in, "kind of like a language and also a meditation in a way," she explains. "You can go into another world and you can stay there. And when you encounter other musicians and you're making music together, it's really joyous."
At 16, she followed her brother, Michael Petry '81, two years her senior, to Rice. She'd applied to a few other schools, but Rice offered 
the sort of liberal arts education and music program that felt like the right fit. "The [Shepherd School of Music] was so advanced. It was a conservatory. That's what I really wanted. Plus, the family felt, 'Your brother's there, and he'll take care of you.' So it seemed like a good opportunity in every way." She enrolled in a mix of classes — courses in harmony orchestration, percussion and music history, as well as linguistics and anthropology. "It was all really absorbing." 
At Rice, she began to perfect an ability to juggle duties and interests, to always be ready for whatever scenario or possibility she encountered. "She was always able to keep many things in the air at once without any of them suffering," says Petry, now a multimedia artist, author and director of MOCA London. "She was driven. She was always playing in different groups, classical and Latin jazz." 
In addition to performing in the percussion ensemble, she had also become part of an informal band with other students that proved sophisticated enough to book paying gigs. "I had four jobs. I had a full scholarship and was supporting myself while I went to Rice. I worked at the registrar's office and at the theater doing tech. I used to cut hair, and I would book the band. I just did what I had to do."
A Career Takes Off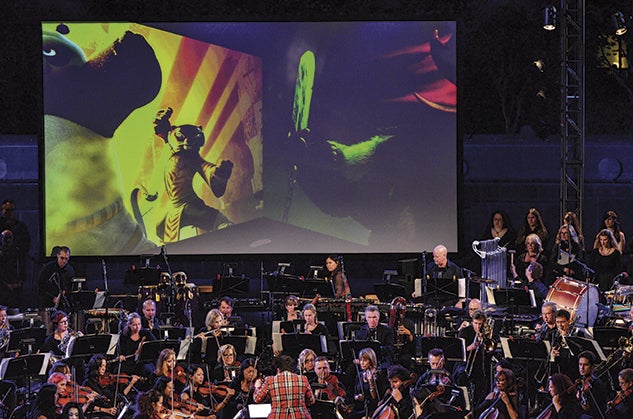 In 1988, Franco landed in LA, setting the intention to study with percussionist Luis Conte, whom she saw perform at a percussion convention back in Texas. A tag line next to his name, "master of rhythm," imprinted. It was a desire of her own, distinctly expressed. "After I heard him in a workshop, a light bulb went off: 'Well, I'm moving to LA. I'm going to study with him.'"
Not knowing a soul in LA, Franco's pronouncement was audacious. But just weeks before she was ready to head west to California, by pure luck she met bass player Randy Tiego at a gig in Houston. In casual conversation between his set and hers, she announced her grand plans. "I had no connection to Luis Conte whatsoever. And Randy said, 'Well, Luis is my friend. I can get you his phone number so you can connect with him.'" 
Two phone numbers tucked away — Tiego's and now Conte's — she moved to LA. At first, she did side jobs like substitute teaching and playing piano in churches. "I started getting work in theaters like the LA Theater Lab [now the Latino Theater Company], where we'd work on these theatrical comedy shows, and I would be the music director. And I was playing with Luis Conte, and also I had my band. I was just playing at Cuban clubs, UCLA and at museums all around the city." 
Franco kept putting herself in the mix. Before long, she'd begun to create a life in LA and a list of credits and commendations. Her first big break arrived while working with sound mixer Armin Steiner, who heard a score she'd written. Impressed, he began to reach out to his network. That was an open hand, a gift. "He would call people and say, 'You've got to hear this woman.' And that connected me to ASCAP [the American Society of Composers, Authors and Publishers] and more opportunities." 
Her brother would also step in, helping to forge one of the most important professional relationships in her career by introducing her to master composer John Powell and, by extension, conductor and composer Gavin Greenaway. "[Michael] had been working with [Powell] for a long time," Franco said. "They had [established] the Media Arts Group in London. John was his writing partner. I hadn't met him because I hadn't been able to get to London." But in the 1990s, Powell and Greenaway moved to LA.
"Can I Just Learn From You?" 
When she and Powell had their first in-person meeting in LA, Franco already had a clear plan in hand. "I asked him, 'Can I just learn from you?' I wanted to be around him and see what his process was. I had only done small films, independent films and some television, but I had never done a big studio film." He brought her in to work on "The Italian Job." 
Working with Powell and Greenaway, she saw the process close up in real time. "Every minute costs thousands of dollars, so you can't make any mistakes. You have to bring things in on time, under pressure," Franco says. Soon, she was part of that team. "In the end," says Petry, "Germaine was running John's studio."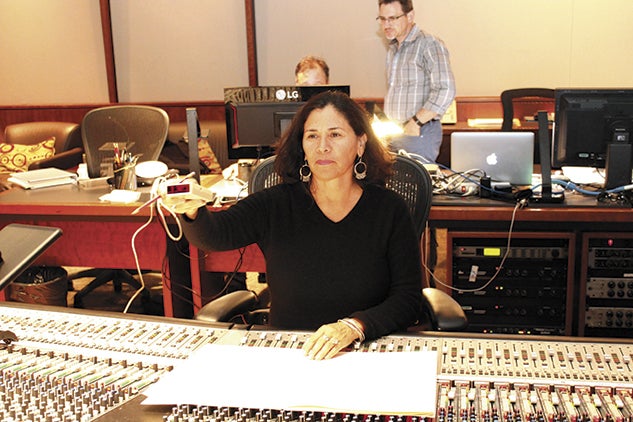 "When Germaine first came to town," says Federico "Freddy" Ramos, a guitarist, arranger and producer, "she immediately associated herself with and was praised by a number of high-caliber musicians. Everyone was talking about her." Franco first encountered Ramos early in her LA tenure when he played on her first film score, "Tanto Tiempo." In those sessions, she and Ramos clicked. They were, in a word, symbiotic. Ramos had toured Mexico for more than a decade working with headliner Latin artists like Vicente Fernández, and he had acquired a vast knowledge of Mexican regional music. "It's my work with him playing live and on my initial film scores like 'La Carpa' and 'Margarita' that helped me develop the authentic Mexican sound for 'Coco.'" Now, many years later, they still work together.
"To be a prolific film composer is a tricky proposition that requires skills beyond music theory and orchestration," Ramos says. "Remember that a composer is responsible for not just the composition — you have to deliver the score. And the score is there to move the plot and address the emotional content. … And you have to do it with budget constraints. Germaine's trademark is that she checks all the boxes." 
The Full Sweep of It
When we check in midsummer via FaceTime, Franco admits to feeling more than a bit hemmed in. "The first few weeks were hard," she says. During the chat, her screen image floats up amid a desktop busy with consoles and screens, one with a wide-eyed Curious George paused on a monitor — a gesture away from stepping into mischief. She hits play, allowing just a hint of George's sounds — cavaquinho, ukulele, mandolin, guitars, marimba, hand percussion — to drift out of the speakers.
In these wearying months, both working in the present and reflecting on the past have been, for Franco, a welcome retreat and a balm.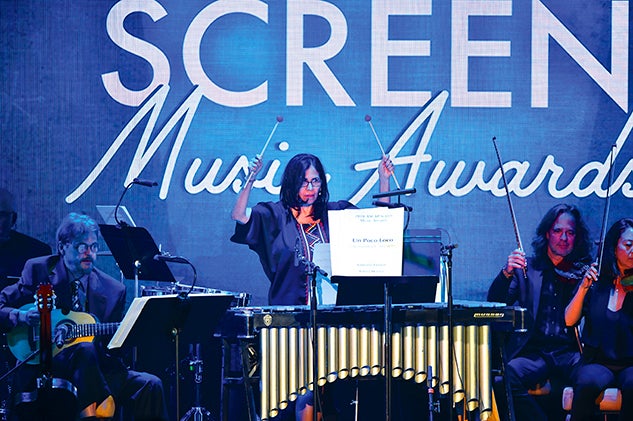 Throughout her life, music has transported her deep into unexpected territories, to different continents, into wormholes back in time — for her score for "Dora and the Lost City of Gold," she had a singer translate Spanish poems into Quechua. "Here we were, going through the tunnels of Peru. And the Incan story was amazing, so I wanted to have the Quechuan language part of all this. We needed this sound." 
Her compositions have been performed by symphony orchestras around the globe, and she has also been invited to perform alongside those musicians. "That solid orchestral training has taken me far on a path that I had never dreamed of while at Rice."
Recalling her experience with "Coco," she revels in the richness of working with the best musicians in Mexico. "We were all in this one studio from morning to super late at night. Then I would go back and edit and mix. I would be blown away by this treasure of Mexican music that went in and out of the story that we made together. It was important to me to get the beauty, the full sweep of it, the whole world." 
This is what it means to build a story that is both vivid and inclusive, not just in a studio setting but also in the world. Her presence in all forms sends a powerful message. "It's the doing that's important," she says. "In doing the work, you show other people they can do it."
— Lynell George is an LA based journalist and essayist. Her third book, "A Handful of Earth, A Handful of Sky: The World of Octavia E. Butler," (Angel City Press, 2020) delves into the life and "unique process of self-making" of this award-winning science-fiction writer and MacArthur Fellow. In 2017, George won a Grammy Award for Best Album Notes for "Otis Redding Live at the Whisky A Go Go: The Complete Recordings." More about George's work can be found at lynellgeorge.com.