Myth, Power, Value
Rice remembers Doc C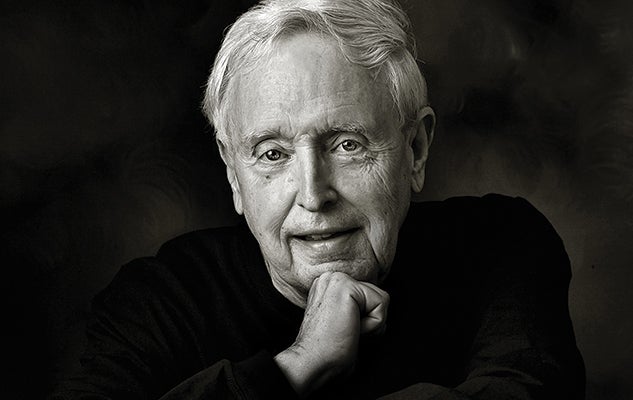 Aside from Sammy the Owl, Edgar Odell Lovett and William Marsh Rice himself, few names are more synonymous with Rice than Gilbert Cuthbertson. Affectionately known as "Doc C," the longtime political science professor and beloved Will Rice College resident associate died July 21 in Tulsa, Oklahoma, after a short illness, surrounded by his close friends. He was 81.
For more than 50 years, unlike his countless students who walked through the Sallyport at graduation, Cuthbertson never left Rice, as ubiquitous a presence as the live oaks that grace the campus perimeter. "Doc C was both a mentor and a friend to thousands of Rice students," said Brad Hoyt '84. "He was a pillar of our Rice experience. We were all so lucky to know him."
An expert on Texas politics and Texas political history, Cuthbertson began teaching at Rice in 1963 and was a founding member of Rice's Department of Political Science. He taught political thought, constitutional law and Texas politics until the time of his death. Cuthbertson's passion for teaching was evident as he racked up teaching accolades over the years, including the prestigious George R. Brown Certificate of Highest Merit in 1993.
But for those who knew and loved him — including Patrick Quayle '01 and Hoyt, two of Cuthbertson's former students who were as close to him as family — he was much more than a Rice professor who loved teaching. An only child who never married, he became family to countless students and members of the Rice community. He was not only their teacher, but also a mentor, cheerleader, advocate, traveling companion and, most important, lifelong friend.
"He was a resident associate at Will Rice College for 55 years, a position he took on just one year after joining Rice as a faculty member in 1963," said Dean of Undergraduates Bridget Gorman, a former magister at Will Rice College. Cuthbertson's longtime involvement reflected his "tremendous commitment" to Rice students and "a record of service that will likely never be duplicated." — Amy McCaig