Lunar Inspiration
The Moody Center for the Arts gathers rare and notable works of art in honor of Apollo 11's moon landing.
Rare Robert Rauschenberg lithographs from 1969 and an unfinished series by Andy Warhol will be among the pieces on exhibit at Rice's Moody Center through Dec. 21. The fall exhibition, "Moon Shot," features works that reflect on the 50th anniversary of the Apollo 11 moon landing, showing how artists past and present have responded to a moment that changed popular culture. 
"Given this important anniversary as well as the interdisciplinary mission of the Moody, we're featuring innovative works that respond to both the poetic and technical aspects of space travel," said Alison Weaver, the Suzanne Deal Booth Executive Director of the Moody Center for the Arts.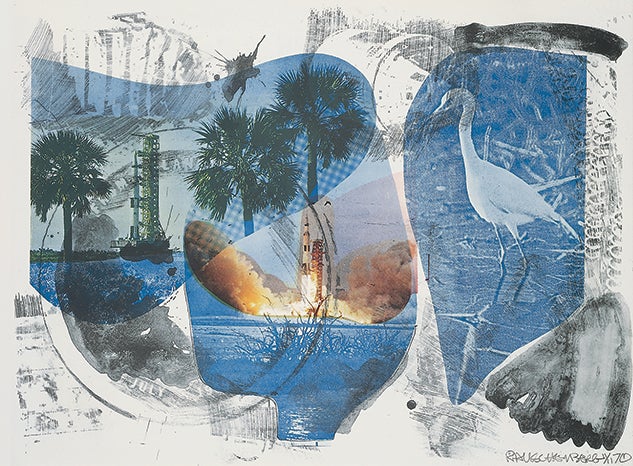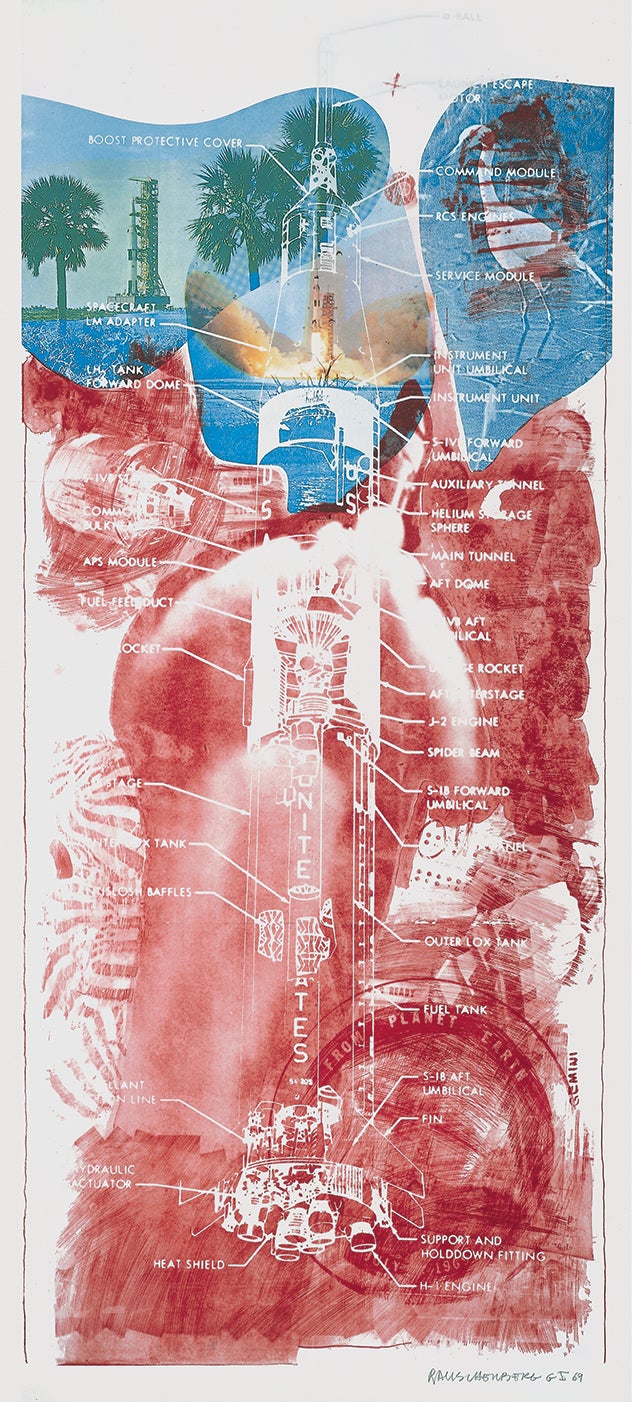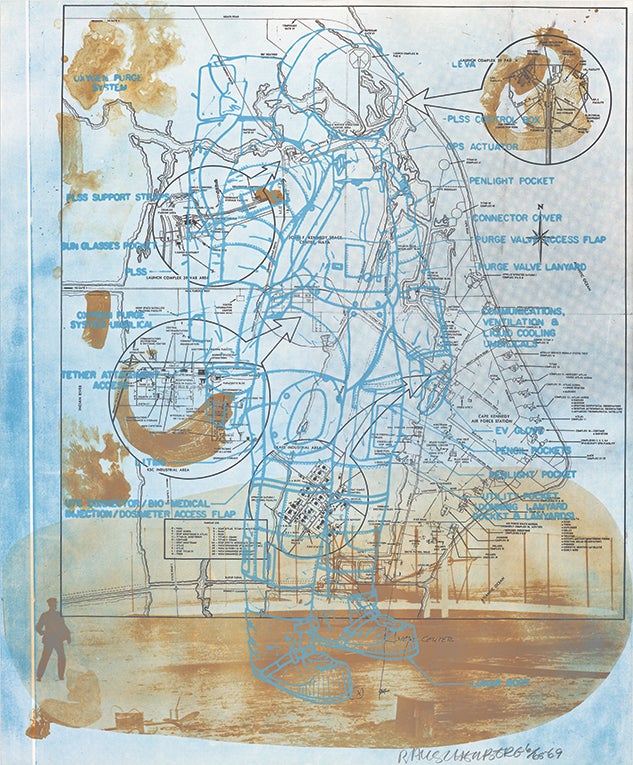 Encompassing all three of the Moody Center's galleries, the exhibit includes Rauschenberg's "Stoned Moon" series of 34 lithographs, shown together as a group for the first time since their creation in 1969–1970, when the Port Arthur native and painter served as artist-in-residence at NASA. At the time of its printing, "Sky Garden (Stoned Moon)" (1969), at a height of more than 7 feet, was the largest lithograph ever made, requiring a technical innovation in printmaking concurrent with the historic advancements in space travel.
Warhol's "Moonwalk" (1987) represents the Apollo 11 moon landing as an iconic moment in television history. Based on a photograph of Edwin "Buzz" Aldrin's first steps on the moon taken by fellow astronaut Neil Armstrong, Warhol recognized the image's iconic status and subjected it to his own silkscreen technique, adding bright hues of yellow and pink to the original black and white photograph. "Moonwalk" was part of an intended series of works representing seminal moments in television history but was not completed before Warhol's untimely death later that year. 
Like Rauschenberg, Laurie Anderson was also artist-in-residence at NASA. Her recent virtual reality work, "To the Moon" (2018), co-created with Taiwanese filmmaker Hsin-Chien Huang, will allow visitors to take their own experimental journey through space. Notable works by artists Siah Armajani, Nancy Graves, Rachel Rose, Katy Schimert and Michelle Stuart will also be featured. Learn more about "Moon Shot" and related programming at moody.rice.edu.