Applause Welcome
Aubrey Ferguson Bergauer finds ways to attract audiences to classical music performances.
By Ken Keuffel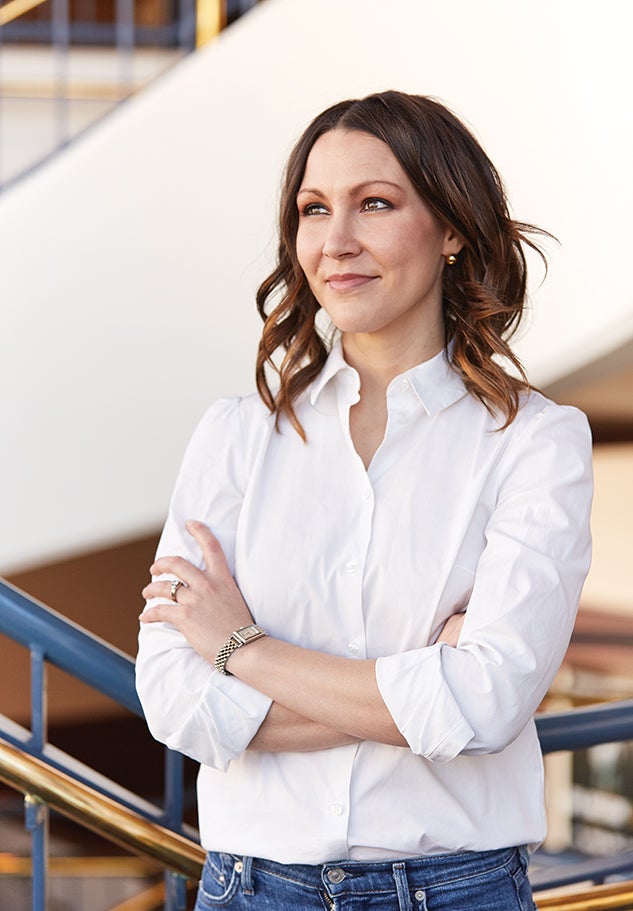 When Aubrey Ferguson Bergauer '05 talks of "changing the narrative" at symphony orchestras, she espouses a philosophy that guided her recent turnaround of the California Symphony near San Francisco.
Bergauer became executive director of the symphony in 2014. Like many orchestras across the country, the California Symphony was facing an existential crisis. Its core audience was aging and no similarly loyal group of younger patrons was emerging to replace it.
"For us, the call was not to get new audiences," said Bergauer, a Houston native. "It was about how we could be laser-focused on getting those newcomers to return again." That meant exploring the patron experience, particularly for millennials and Gen Xers, and it meant coming up with a disciplined strategy for retaining them. First, though, research was needed.
Early in her tenure, Bergauer sought feedback on the concert experience from younger audiences. She got an earful. The chief finding: The music itself wasn't the issue. "Over and over, we heard from audiences that they felt a sense of awe during our live performances." Rather, Bergauer found, it was "everything tangential to the experience" that was keeping people away.
Based on the findings, the organization made simple yet significant modifications, including rewriting program notes and encouraging patrons to clap whenever they want — even between movements. Taking drinks to seats got the go-ahead, too.
The results at the box office were not only obvious, but measurable, Bergauer said. Among other indicators, the symphony achieved a first-time audience retention rate of 30% — triple the industry average. Over the five years she was there, the symphony doubled the number of tickets sold in a year. Bergauer was soon in demand as a speaker for other orchestras, musical organizations and universities.
"I realized how much I enjoyed those conversations, and it really lifted me out of the weeds of the day to day of my current job," she said. Now working full time as an arts consultant, Bergauer aims to share what she's learned about audience development with more people.
Bergauer's musical talents were nurtured early at the Houston Youth Symphony. At Rice, she studied with David Kirk, an associate professor of tuba in the Shepherd School of Music. A double major in managerial studies helped prepare her for the business of music and nonprofits.
An active resident of Will Rice College, she served as treasurer, played intramural sports and coordinated O-Week. Every year, she rode for the college's supercompetitive Beer Bike team. She married fellow Owl Ryan Bergauer '04. "Rice is absolutely a part of who I am today and forever."